Information

The toilets are now CLOSED for the time being.

There are currently no plots available but you can register an interest by contacting the allotment secretary John Devey at johnd6409@yahoo.co.uk or phone
0797 210 0825
Click here for a copy of the Terms and Conditions of the Tenancy Agreement
*** Update to Tenancy Agreement ***

Tenants will now have 6 months notice of rent
changes and not 12 as previously stated.


If plots are not 75% cultivated then a plot holder will be given 28 days to rectify the situation. If they fail to do so they will be asked to vacate the plot
. Please let a committee member know if there are personal circumstances that prevent a plot holder working on their plot for a time.

Click here for a copy of the Constitution of Grenfell Road Allotments
Always make sure the gate is locked and don't
let anyone else use the ke
y
If you are the last to leave at night, to turn the water off.
If you don't know where the stop taps are just ask someone.

All cars must be parked in one of the three
designated car parks unless dropping off or picking up.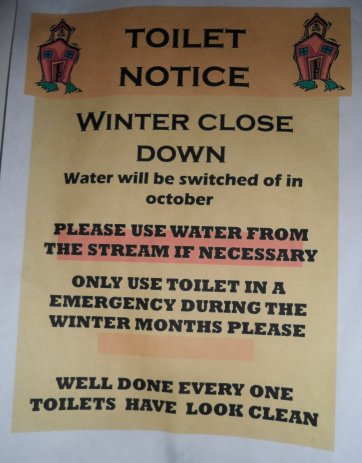 Toilet keys can be purchased from Alan (Plot 7) and cost £5 each.

NB*
There are different keys for the Ladies and the Gents


Please keep the toilets clean otherwise they will be closed!