Always on the look out for that 'little bit different' cover I came across 'Phantom' by Thomas Tessier with a cover by Gary Blythe. featuring a couple of cut outs. I was once told by a printer that publishers didn't like this sort of thing as it was very expensive. It must add to the production costs but 'very expensive, any one know if that is true? Gary Blythe painted a few covers for PAN including the later Walter Macken Irish trilogy. The other PAN Tessier cover I've added is by Chris Moore who did many covers for them especially science fiction titles.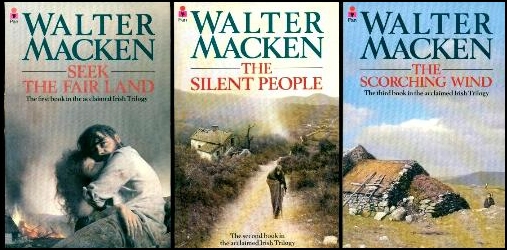 ---
'Paperbacks at War' is the latest offering from Justin Marriott and it took me a while to realise the cover was from the PAN edition of Book 1 in the SAS series by James Allbany namely 'Warriors Caste' The artwork is by Paul Simmons and when talking about artists to Justin he added in his email that Jim O'Brien, who was Copy Editor, though the lead character reminded him of Oliver Tobias?  When I meet up with Paul, hopefully sometime soon, I'll ask him.
---
This weeks sketches to go with Hans Helweg covers are one definate and one probably a couple of working ideas. The first is for the background to 'The Malayan Trilogy' by Anthony Burgess and the second 'The Horsey Set' by Pamela Moore.
---
Quick update since moaning last week about books not arriving well last Saturday one from mid February did arrive. from the States. I'll mention it in the next blog.