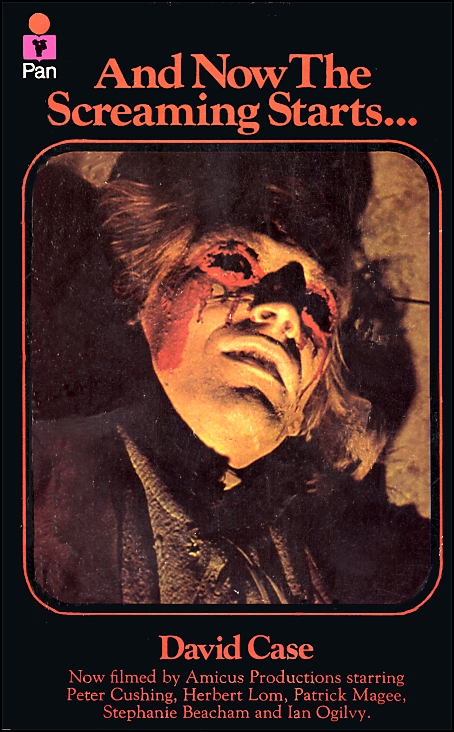 Is there some reason that the few copies of 'And Now The Screaming Starts' by David Case from 1973 that I've found appear to be a) expensive and b) in awful condition or is it just me? This was originally published as 'Fengriffen' but not by PAN. This is my copy which has been much improved(!) in PhotoShop.
---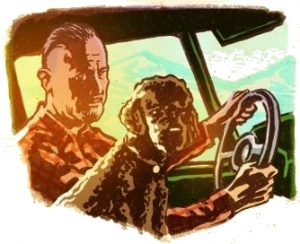 This weeks Hans Helweg's sketches and maquettes are for 'Travels With Charley' by John Steinbeck. I've included later copies with artwork by John Walsh and Brian Sanders. Annoyingly, after much hunting, I cannot find my copy by Brian so have not been able to include a decent scan. I thought I had found another copy on a French site and on checking was told it was, as stated in the description, with a cover by Brian so why when it arrived was it the one with a cover by Walsh? How hard can it be to get this right and it now involves me sending it back, I'm wondering if it will be as easy now with customs etc. we have left the EU. As I have said many times I did NOT vote to leave.
---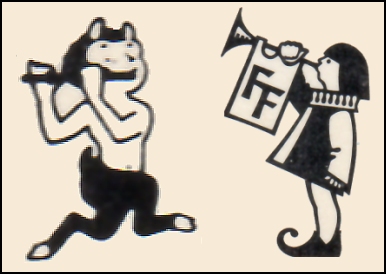 This might be just me but I've only just noticed the logo for the Fontana children's imprint 'Fanfare' next to the one for PAN's 'Piccolo' have a similar musical theme. As I said it might just be me ……..! I've tried to find out which came first and so far 'Piccolo' wins as they started in 1971 while the earliest titles I've found from 'Fanfare' are dated 1972, a couple of 'Tamworth Pig' stories by Gene Kemp.