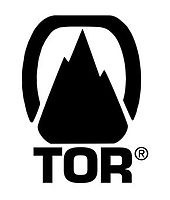 I recently contacted cover artist Peter Gudynas to ask if he did more than one cover for PAN as I'd only found 'The Second Trip' by Robert Silverberg crediting him. He sent me a very detailed response and the answer was basically 'Yes' although he did paint a couple of covers for the PAN related US imprint TOR Books in their 'doubles' series.
Peter also including a scan of the original artwork plus a printers proof. He said:
"I worked as a science fiction artist for many years during the late 70's, 80's and 90's. I produced many covers and received recognition in the UK, USA, Germany and France for my Science Fiction art. This has included commissioned book cover design and illustration artwork beginning in the late 1970's, through the 80's and 90's, for world renowned publishers including Penguin Books, Panther Books, Harper Collins, New English Library, Pan Books, Daw Books, Bantam Books and Tor Books, amongst many. Credits include cover art for authors such as J.G.Ballard, Philip K Dick, Stanislaw Lem, Rudy Rucker, John Sladek, Bruce Sterling, Frederik Pohl, Robert Sheckley, Harry Harrison, Issac Asimov, Robert Silverberg, Pat Cadigan and Mick Farren, to name a few. In 1999 I won the Waterstones Booksellers award for best book cover artwork for the novel Diaspora by Greg Egan, at the Association of Illustrators Images 23 Best of British Illustration exhibition, held at Royal College of Art London"
Funnily enough Peter only lives a few miles away from me so I feel a trip over to get a signature may be called for.
I have added another Peter Corris title but not a Cliff Hardy novel, a book called 'Golf' which unsurprisingly is a selection of poems, stories etc about golf. I think it takes the prize for worst cover of the month but having looked at other work by Ann Howie I glad to see this isn't a representative example, some of her landscapes are very evocative.
I've also added some more of the 'Bony' covers by Marinella Bonini but no response to my email to her so far but maybe using Google translate into Italian didn't quite do it!
…. and finally here is a self portrait of a prolific PAN cover artist, anyone know who it is? Answer next week.