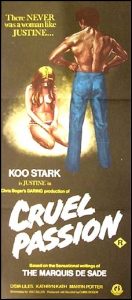 I've wanted an original 'PEFF' for quite a while and when I came across a poster at a reasonable price I couldn't resist. I'm still after a book cover but it will do as a 'stop gap' It came with the quad poster but not sure if I will be allowed to put it on public display! The film 'Cruel Passion' was released in 1977 and tells of Justine "A nubile young virgin cast out of a French orphanage and thrust into a depraved world of prostitution, predatory lesbians, a fugitive murderess, bondage, branding, and one supremely sadistic monk. It's a twisted tale of strange desires, perverse pleasures and the ultimate corruption of innocence as told by the Marquis de Sade" I feel, purely for research purposes, the need to watch this! If anyone has a copy of the video with this artwork I'd love a good scan of it to add to the page.
---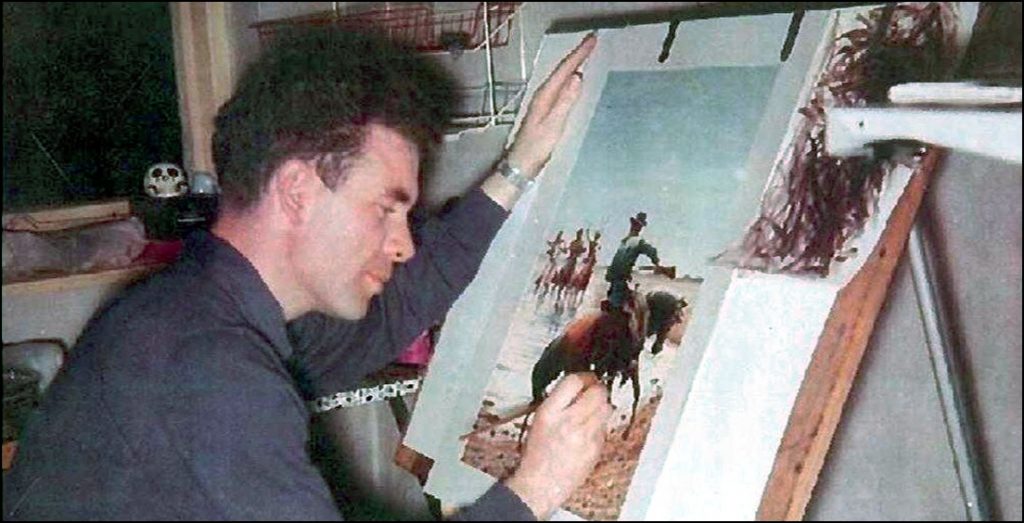 Gerrard Quinn only painted three covers for PAN as far as I can tell but was generally a prolific S/F artist. 'The Irish News' reported his death in 2015 and included a photograph of him at work and a copy of 'Prelude to Space' (not on simplified screen) His other two tiles were 'Spaceways' and 'Childhood's End' Does anuyone recgonise the artwork he is working on?
---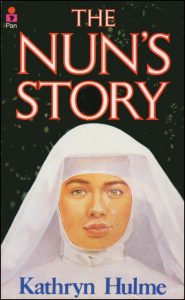 While searching for PAN covers as I do, I occasionally come across one I've not seen before and think 'Is that really better than those before?' One such cover is the 1978 edition of 'The Nun's Story' with artwork by Gwenyth Jones. She is a familiar name having done many covers for PAN and is also a memeber of 'Artist Partners' as were so many other PAN cover artists. I've added it to the page for the other editions so you'll need to scroll to the bottom of the page to see front and back.