Having acquired eleven Nicholas Monsarrat covers from the 80's I thought I had them all until a twelfth popped up on eBay. It was sold as a library copy being covered in sticky back plastic with a lot of creases and a label under the plastic. I thought it would be easy to find a better copy but I was wrong so I bought it. Luckily the sticker was under another layer of plastic but on top of the main covering. With a knife I was able to remove the sticker and with PaintShop Pro, most of the creases so I'm still on the look out for a belter copy or any other titles in this series I may have missed. I always remember George Sharp being adamant that 'The White Rajah' in this series was NOT by him although his name is on the back.
---
Isn't it the way, you get one library copy with a label under the sticky plastic cover and then along comes another. This time it was for 'Gilt Edge' by Ian Moffitt. I've had an overprinted copy for a while where the word PAN on the front and spine is changed to Hinkler but which a bit of careful knife work I managed to get the label off.
---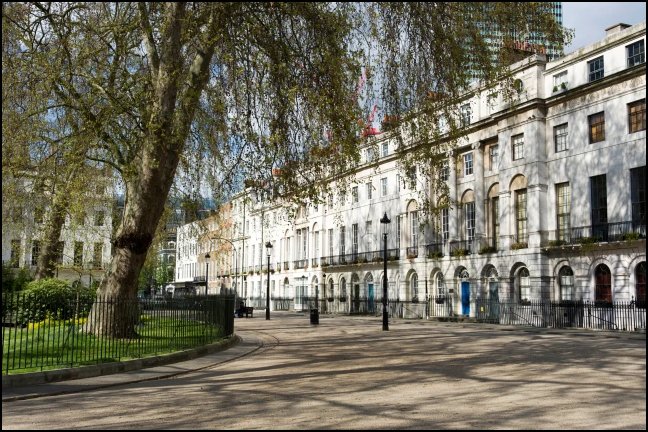 Having mentioned the sad news of the death of George Sharp very recently there was a odd coincidence in that I got a members email from English Heritage regarding Blue Plaques in Fitzroy Square in London. It was in Fitzroy Square I first met George where he lived before moving to Hampstead. I hope they are going to put up a plaque to him.
---
Jules Burt has posted another of his excellent videos and this time it was a return visit to Dorset Bob who has a lot of PAN books although he specialises in Science Fiction (they start about 7 minutes 30 seconds in)