Having mentioned the artwork I bought from Geoff Taylor recently I've added this and a cover he did for Piccolo to his page HERE. I'm getting the artwork framed so I'll put better photos on then. Geoff also authored a couple of books and I've added a scan of one but the other I've bought hasn't arrived yet so it's from the web. This one cost me £4.99 although a few sellers were asking a bit more!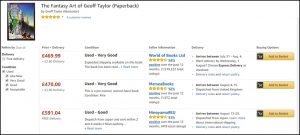 Geoff did the cover for a reprint of 'A Pistol in Greenyards' by Mollie Hunter and he says the figure on the cover was a self portrait. I've got various copies of all the other titles by Hunter that PAN published under the Piccolo imprint.The majority are by Gene or Jene Hawkins as both names are mentioned and I'm presuming they are the same person. You can see them HERE. Not sure why there are two versions of 'The Stronghold' when they are so similar, just the change of font and style? Jene Hawkins did the Piccolo cover for 'Kings and Queens' but apart from that I can find very few other examples, just this record sleeve.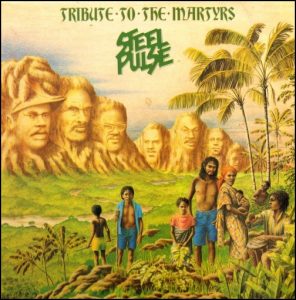 I did contact Ivan Lapper who painted the cover for 'The Ghosts of Glencoe' and he replied "I did some book jackets for Pan years ago. It was such a long time ago I haven't got a record of what I did any more" which is quite understandable.
Having mentioned Peter Corris and his private eye books I bought the PAN edition under their Picador imprint called 'A Cliff Hardy Collection' of his three novels PAN published separately. I am currently half way through and they are an enjoyable read and not too taxing for bed time.