After reading the book 'Hardware' featuring artwork by Chris Foss I think he did ten covers for PAN some of which were a bit of a surprise as they were not S/F. Click HERE for the list of titles which will eventually be scanned in.
I have also been in contact with artist Geoff Taylor who painted three S/F covers for PAN in the late 1970's as I was asked by a fellow PAN Fan if I knew who painted the Douglas Hill cover for 'The Shape of Sex to Come' and Geoff's name popped up. It turns out he painted one that wasn't used which I've shown HERE along with three other PAN covers that were used plus a Piccolo title. He was also involved with the 'War of the Worlds' album artwork. I've not discovered who painted the Hill cover, any suggestions?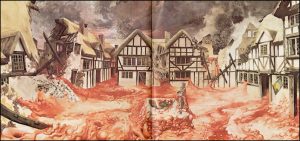 Back in January I got an email from Melissa at the British Dental Journal as she was trying to contact artist Alan Cracknell as they wanted to use part of a poster he painted for Colgate on their front cover. I contacted Alan on her behalf and he said that was fine but nothing seemed to happen. I checked up last week and found it was used in March so a quick reminder to Melissa and she was a good as her word and send several copies, one of which I forwarded to Alan.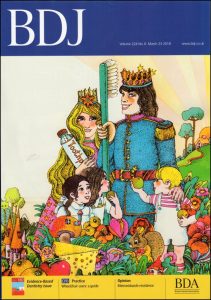 It was goodbye to Harlan Ellison who passed away last week (28/06/18) He had several titles published by PAN including 'The Beast That Shouted Love at the Heart of the World', 'Deathbird Stories' and 'Approaching Oblivion'