Wishing all PANFans a Happy 2020 and here's to many more blogs about PAN Books, their artists and anything else that comes to light.
---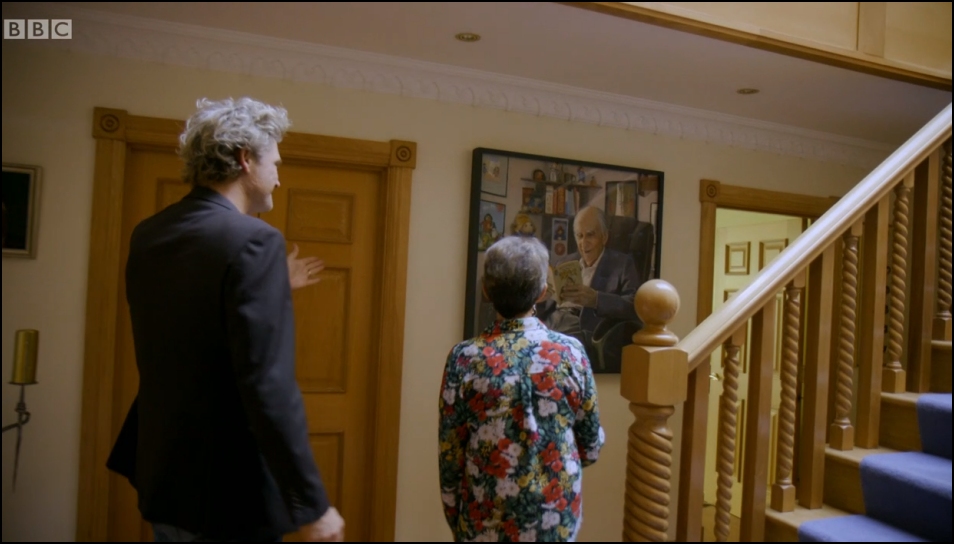 After watching 'Paddington 2' which is still one of my favourite recent films there was a documentary on the author of 'Paddington', Michael Bond. They visited his daughter, Karen, and on the wall was a portrait of Michael holding a book and I was surprised to see it not not what I would have expected but rather 'Olga da Polga' with a cover by Hans Helweg. PAN also published several of the 'Paddington' titles. Also on over the holiday was another of my favourite films 'Small Soldiers' written by fellow PANFan Gavin Scott.
---

It was really nice to get a call out of the blue last Tuesday from artist David Scutt who wished me a 'Happy Christmas' I've mentioned David before as he painted four PAN covers but also many more for other publishers including the Phillip Pullman covers for 'His Dark Materials' series as serialised on BBC TV recently.