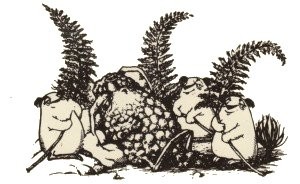 I was sorry to hear of the death of Desmond Digby last week in Australia. He was on my list of 'to contact' book artists probably best known for illustrating the 'Bottersnikes and Gumbles' series by Sidney A Wakefield. I will put a page together to show the Piccolo editions in a later blog.
There was an advert for our local brew, Bank's Beer, which said 'Unspoilt By Progress' and I'm pleased to say that applies to my PAN website. Because it doesn't use anything fancy it passes the Google mobile friendly test, unlike my other two, as it is the same as it was in 1999. Back then it was at the cutting edge of technology using frames and a screen resolution of 800×600 when the standard was 640×480. I seem to remember having the amazing amount of hosting space of 10gb(!) so every image counted hence the small size of the oldest ones.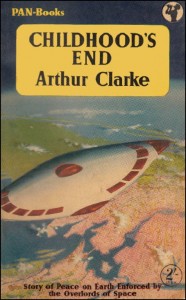 Just sorting books on the shelves and I started to realise how many copies of Arthur C Clarke titles I have. I'll be putting together a few pages of them over the next months and todays is "Childhood's End" written in August 1953. Still looking to identify some of the artists. Why couldn't PAN be more like US publishers and acknowledge them which is why I've included the Ballantine as it lists Dean Ellis as the cover artist.
On a completely different note my son thinks my wife and I need to get out more so he is signing us up for interesting experiences such as aerial walkways, Segway riding, tobogganing and last Monday sky diving in a wind tunnel. I don't think I was quite a supple as I needed to be. This was about as high as I got where as my wife and son went up over twenty feet!