Tomorrow, July 30th, will be Emily Bronte's 201st Birthday. All though she wasn't a prolific writer at least PAN published one of her novels in several editions. Click HERE or HERE to see them. Here is an appropriate joke from the latest 'Private Eye' magazine.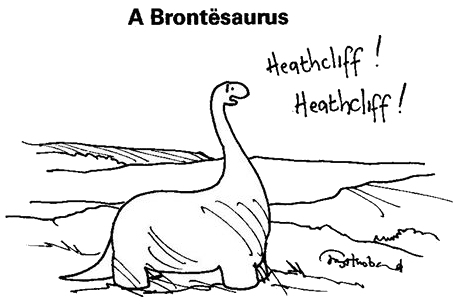 ---
This week has been mainly taken up with re-scanning book covers by Hans Helweg. As he did over 250 this will be a long term project. I've put together a page from my notes when we met Hans' widow Sue and sent the URL to her. She was very happy with it, just a couple of tweaks and confirmations on details needed. It's now back with her and waiting approval to launch it upon the world.
---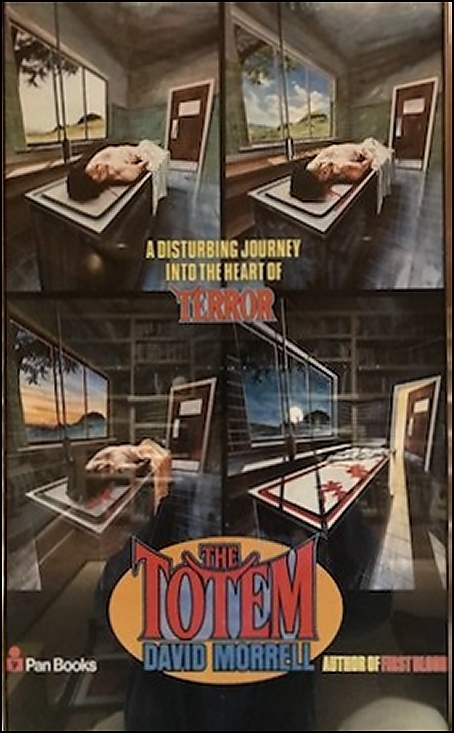 I spotted the above poster for 'The Totem' someone had posted on a Twitter feed and of course couldn't help but spot the PAN logo, looks like another item to add to the 'Wanted' list. The book cover is another from George Sharp who says it's modelled on himself.
---
For a long time my cheap and cheerful business cards have said the site celebrates 25 years of PAN Books when now that has been extended to 45+ years plus a newer tag line. You know sometimes an offer comes through that seems just too good to miss? Well this was that time and I've now got 1,000 cards for not much more than the price of 100. Gone for the minimalist look but double sided and this time no advert for Vistaprint on the back!