---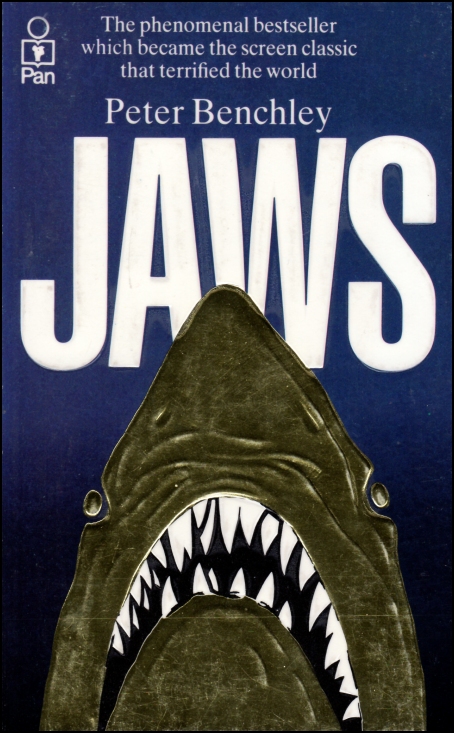 I always thought I had a copy of this PAN 1975 edition of 'JAWS' on the shelf but when I went to find it to rescan it was not there. I managed to get a copy off eBay at a very good price which turns out to have never been read and the embossed gold on the front is particularly vivid, the photo doesn't do it justice. I'm sure I read somewhere this was an anniversary edition but no idea why as it is only the 17th printing from 1975?
---
Currently reorganising the shelves and randomly picking an author to scan their works. At the moment I seem to be in the 'Ms' and currently working my way through Ed McBain after May Mackintosh and Barbara Michaels. It's very disappointing in that I've not actually discovered the artists but I could guess at a couple. I'm now adding these to the 'PAN Later Editions' tab on the Catalogue page as an author page rather than previously as individual titles.
---
I was really good to hear from an old acquaintance and fellow PAN Fan Johnny Mains.  He did so much to publicise the PAN Horror series including getting PAN to republish book one in May 2016. He emailed to tell me about what appears to be was one of those weird coincidences. Johnny was helping his brother-in-law remove an old shed and they discovered that part of the floor was actually a double sided wooden board advertising out of all publishers it could have been, PAN!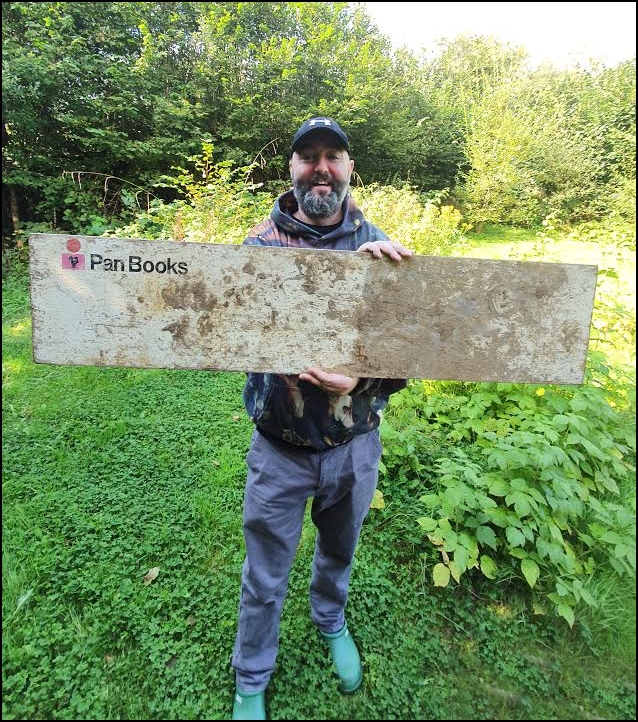 Johnny is going to clean it up and then varnish it. We hope we can meet up next year to catch up on all we've been up to over the last few years but who knows what may lie ahead?