I recently received comment on a blog from Tony Whitehorn to which I sent a reply by email. Tony was the chief blurb writer at PAN from January 1962 to November 1964 and he has very kindly written an article which will appear in the 'Macmillan Together' newsletter for former Pan and Macmillan staff but he has also let me have a copy which you can read HERE.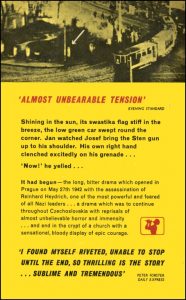 I asked Tony if he had a favourite 'blurb and he replied "One of my favourite books, which I found exceptionally thrilling and moving, was 'Seven Men at Daybreak' (I knew nothing of the Heydrich assassination then – cinema and television hadn't yet made it well-known) and for that I decided to highlight the moment I had found most tense, that when the two brave Czechs waiting for Heydrich's car saw it suddenly sweep into view"
---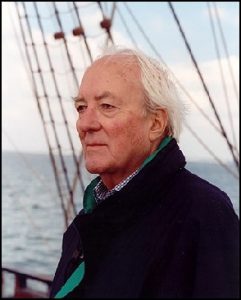 This is the fifth and final title of the PANs I recently bought that were signed to members of staff at PAN. It is 'In Danger's Hour', one of the three Douglas Reeman titles I've found that have the PAN logo on the front. The artwork for all the titles is by Brian Sweet. I contacted Brian by phone, coincidentally almost two years ago to the day, asking if he knew where the artwork was? He said he have a look to see if he still had it but as I've not heard back I am presuming he wasn't successful.
---
Still trying to find a 1969 copy of Morton Thmpson's book 'Not As A Stranger' but I did find there was a Signet title on which some of the stories in this was based.