Sorting through newer titles I find I have several that are by Australian authors and printed by PAN in Australian.

One of them 'Gilt Edge' by journalist Ian Moffitt (1926-2000) is odd in that the word PAN is redacted on the cover while it says Hinkler Books on the spine. I've emailed Hinkler to ask if they bought up surplus stock and put their name on it, no response so far. I did find this copy which still shows the word PAN but it's the only one so far.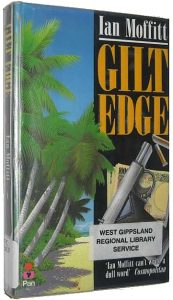 The second author is radio broadcaster Terry Lane (1939) and I've scanned in the three titles published by PAN although two fail my 'PAN Man' logo test but for completeness they are included.
.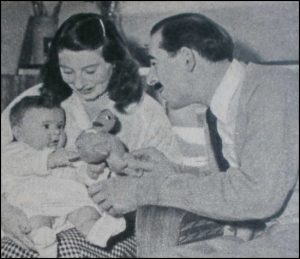 The Australian connection to Ben Ostrick (above with wife Marie and baby Lisa Dawn) or J. Oval as he is probably better know from all of the covers he did using that name for PAN is that I eventually tracked down where and when he died.

It was on the 13th December 1966 and his memorial can be found near Sidney at Position 27, Wall K, North Walls, Eastern Suburbs Memorial Park, Matraville, Randwick City, New South Wales, Australia.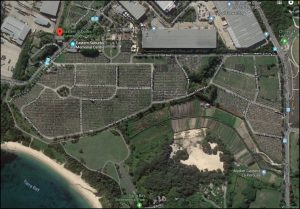 Thanks to member's of Ben's family for clues of where to look. If any fellow PAN Fans are around there I'd love a photo of the memorial.