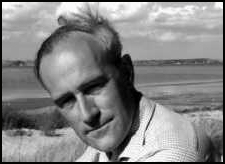 John Burke, who wrote over thirty titles for PAN under different names, also appeared on the BBC TV programme 'Mastermind' He got through to the semi-finals as did his wife Jean who was also on 'Brain of Britain' Thanks to the BBC Genome Project you can find the listings which the BBC printed in Radio Times between 1923 and 2009.
HERE are the listing relating to John and Jean plus of one of his plays.
After putting on details for Adam Kay and his well deserved 'Golden PAN Awards' I've been updating the page for these awards. The the link can always be found at the top of this page.
A while ago I put on three PAN titles which were slightly larger than a paperback and which had plastic covers. I've now added a fourth, 'The Personal Computer Handbook' but for the the life of me I can't work out why you might need a wipe clean book about computing!
Back in the day when I was a real teacher we were the first authority in the UK  to have a computer in every classroom including the nursery schools. I'm not saying there is a connection but a certain computing giant (this was back in 1980) did have it's UK headquarters about half a mile away from our Education Department. The company is listed in in the above mentioned book.