If you are reading this then it means it has successfully published itself as schedule as we are making our way back over the North Sea from Amsterdam to Newcastle Upon Tyne. I'll report next week if I have managed to acquire anything of PAN related interest.

Last week I picked up assorted bits and pieces including some very nicely rebound editions of Jean Plaidy titles and unusually for this type of mutilated paperback they have left on the front and back covers.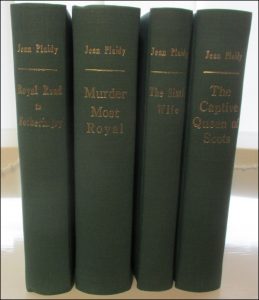 The featured author of the week, which I've just decided will be a new  occasional offering, this time is Ross Thomas who has had six titles published by PAN. He was born on February 19, 1926 in Oklahoma City and died two months before his 70th birthday in 1995.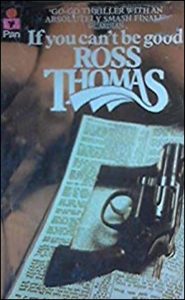 Another edition of 'If You Can't be Good' (as above) should be in the post and I will add a good scan as soon as it arrives.Thomas also wrote as Oliver Bleeck but I don't think PAN published any of those.
Quite a while ago I made a page showing three of the four "Out and About" series titles but didn't include the last one as sellers were asking silly prices.

I have now completed the set and got the last one at a lot more acceptable price namely 99p.