Hoping you all had a good Christmas and that things may be beginning to return to 'normal' in 2023.
---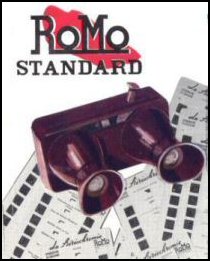 I might not have got the number one book on my wanted list (X705) but I did get something I'm pleased to add to my extensive collection of all three(!) ROMO stereo viewers. I mentioned one a couple of weeks ago but a little too expensive even for Santa it seems so I got one of the 'standard' ones instead. The reason I collect these is not just because I like them but because they were first produce in France in the 1950s by Robert Mouzillat who was also a director of PAN Books.
---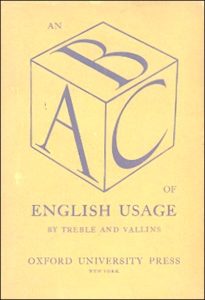 I have been sorting out my titles by G H Vallins of which PAN published three in many editions between 1951 and 1972. It also gave me a chance to remember my visit to Val Biro back in 2012 where he signed several books with his covers. George Henry Vallins (29/05/1897 – 30/10/1956) was born in Shoreham near Sevenoaks, Kent and was educated at Beckenham County School and King's College London. He served in the army towards the end of the First World War, after which he became a schoolmaster, first at Wreights School, Faversham, and then for many years at Selhurst High School, Croydon. He published a volume of poems and co-edited several anthologies for the use of English teachers. In 1933 he married Mary Janet Herringtpn in Croyden. In 1936, together with H A Treble, he published 'An ABC of English Usage' which was described by The Times as "an admirable if sometimes controversial little work" After the Second World War he published 'The Making and Meaning of Words' and then, according to The Times, "his best and wittiest handbooks", 'Good English' (1951) and 'Better English' (1953). The paper commented "Both are delightful reading not merely for the soundness of the doctrine but for the combative tone of the writing" Vallins was a contributor to Punch and The Times Educational Supplement He died in hospital near his home in Banstead, Surrey, aged 59. The obituarist in 'The Time's described him as "a valiant champion for the purity of the English language".
---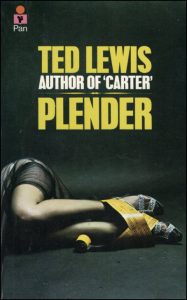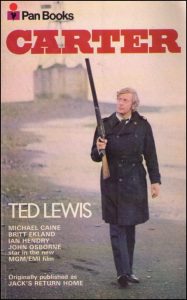 Listening to the news last week I heard that Mike Hodges had passed away. on the 17th December. It was only when they mentioned films he had worked on that I remembered he wrote the screenplay for 'Get Carter' from the novel 'Jack's Return Home' by Ted Lewis. As far as I can tell PAN only published this Ted Lewis title and 'Plender' although he wrote nine books altogether.