As promised last week here are the 13 covers I have in what I call the 'Blue Flash' series of Science Fiction titles. What prompted me to get them out and rescan them was looking through 'Rayguns & Rocketships' which features cover art for S/F titles from many publishers including PAN. Click on the pages above to see them. Once again if you know of any I have missed please email or leave a comment.
---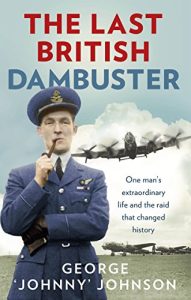 I was sad to hear of the death of Squadron Leader George Leonard Johnson, MBE, DFM, better known as 'Johnny' Johnson, on the 7th at the age of 101. His and his colleagues stories are told in 'The Dam Busters' by Paul Brickhill. This is a significant title from PAN as it was their first book to sell a million copies. George tells his own story in his book 'The Last British Dambuster' written in 2014. There seems to be a debate as to whether or not it is 'Dam Busters' or 'Dambusters' as both are frequently used.
---
I managed to find another edition of 'Bottersnikes and Gumbles' by S A Wakefield in PAN's 'Young Piper' series, this one being from 1988. I've also added the Puffin edition from 1972 as it has the same cover artwork by Desmond Digby as the Piccolo edition from 1984 but with the trees in the background moved to the other side. I still need to find a 1988 edition of 'Gumbles in Summer' as the two copies I ordered that were supposed to be it both turned out to be the 1984 edition.
---
….. and last but by no means least my website is celebrating its 23rd Birthday on the 16th. of this month. Here's to many more blogs in the years to come. It was there before Twitter and the way things are going, possibly after as well!