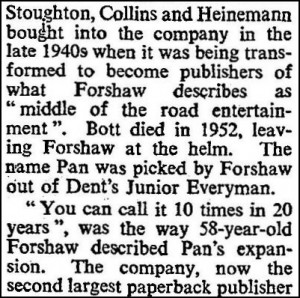 I recently mentioned a newspaper article in which it was claimed Aubrey Forshaw came up with the name PAN from 'Dent's Junior Everyman' I have searched high and low and have not found a book with this name. The nearest match I can find is 'The Age of Fable' in the Everyman library which was written for "young readers" My copy is the 1927 edition and on page 171 has an entry about PAN.
I'm pleased to say I was successful in connecting up Penguin with Neville Dear but was disappointed to find Penguin had no idea of which books the illustrations came from as they were only signed by Neville. I asked if I could have a photo before they were sent off but I was too late.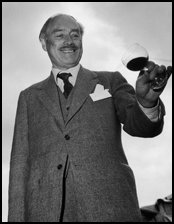 I've made a new page to show the various editions of 'Red, White and Rose' by Edmund Penning-Rowsell after I mentioned the possibility of another copy which was listed by a seller as hardback with a pictorial cover. On closer examination of their apparent 'Booksellers Image' I realised it was my copy of T27 as it has quite a few blemished which I managed to match crease for crease! This just proves you can't always trust the photo even when it appears to be the genuine article.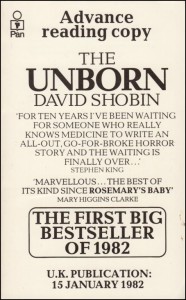 I picked up 'The Unborn' as an advanced reading copy by American obstetrician David Shobin which doesn't seem to live up to the description as appears to never been opened apart from when it was signed on the first page.
Inside this book and the final published edition it states it is from 1981 but that clearly doesn't agree with the cover which says 15th January 1982.My copy is inscribed to a Peter Parr(?)  but a search doesn't help too much although I did find another doctor in the States with that name.
I've added couple of other covers off the net while I try to work out if I actually like the PAN version?