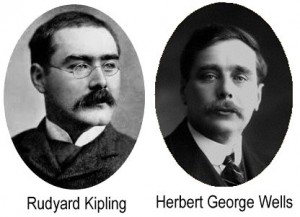 After celebrating 150 years since the publication of 'Alice in Wonderland' in 2015 PAN tells me this year they are promoting two authors who both have anniversaries. H G Wells has two anniversaries of his own being born in September 1866 and dying in August 1946, I think I'll give him a page in September. The other author is Rudyard Kipling but I've missed his anniversary which was his death in January 1936 so I'll put a page up for him soon.
It was while looking at my Kipling titles I found a hardback I'd forgotten about namely 'Kipling at the Taipei Hilton' This was a special edition of 'The Just So Stories' from Piccolo dated 1979 but doesn't state where it was printed unless the Chinese text does. It was to be given away at a dinner hosted by Gerald Harper who signed the edition I have. Who cannot think 'Adam Adamant Lives! when they hear that name? It has additional pages giving biographies of Harper and Kipling plus the menu for the meal.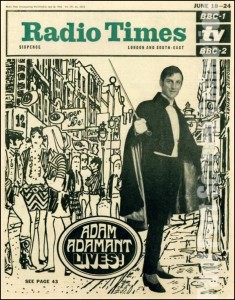 I also have a hardback copy of 'Lost Horizon' by James Hilton which is the PAN 1993 edition printed in Singapore for the Shangri-La Hotel. The pictures on the page are the dust jacket as the covers are just plain green.
The third hardback is a presentation copy in a box of "Red, White and Rose' by Edward Penning-Rowell. It is the 1967 edition simultaneously published as T27 in paperback. Both editions were printed in The Netherlands probably due to the large amount of colour illustrations unusual in a PAN book. There is a later 1973 paperback edition and I think I may have seen a hardback edition looking like T27 with the same cover but not with a separate dust jacket.