While looking on the 'Illustrated007' website I noticed Peter had a photo of shop window displays featuring PAN and James Bond. It was credited to just 'Robin' but after a couple of searches I found Robin to be Robin Harbour, the very well know James Bond fan who happens to live just a few miles from me.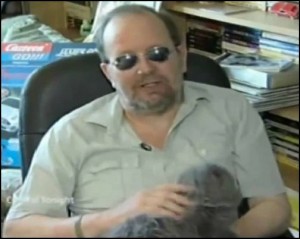 I contacted him and he very kindly called round with his scrapbooks so I could scan in all of his cuttings from the magazine 'Contact' the Smith's in-house journal. Robin told me he worked at our local branch in the 60's and was asked to throw out old copies of the magazine but luckily he removed several relevant pages before doing so.
In the 60's W H Smith ran competitions for window displays and gave prizes. I  have included all the ones we know of HERE plus a couple of other articles relating to PAN and James Bond. If anyone knows any others or has original copies of the magazine I'd love to hear from you.
I discovered that the W H Smith's archives are held at 'The Museum of English Rural Life' based at Reading University. They kindly looked through all the copies they have of  'Contact' and could only find a reference in number 22. They have scanned in the cover which features PAN in a window display. They contacted W H Smith to obtain their permission for me to use it on my website, fortunately they said 'Yes'

Just think how much some of those items on display would go for today when they probably ended up in a bin somewhere but then again their value is in their scarcity.