I seem to have a hectic couple of weeks coming up so slightly more rushed blogs than usual (you hadn't noticed I hear you say?)
For some reason or other, for someone who always says he does judge a book by its cover, I also like proof copies and as I've a couple on the desk before me I've scanned them in. The first is the 1971 proof copy of "How To Play A Good Game Of Bridge" complete with coffee mug ring and the second "Whirlpool" by Colin Forbes from 1991. I'm not sure the cover I've included for the latter is the 1991 edition as I can't find my copy to double check. I do like the messages on these copies saying '…. not for sale' etc. I've scanned them in scale to show the relative size difference.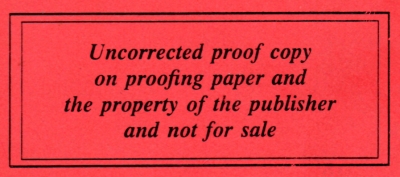 I've just got a copy of the 1984 edition of 'The Piccolo Bumper Crossword Book 1' to add to the other firsts. While trying to find a first I kept coming across the 1994 edition and now I realise this is yet another page where I need to rescan all the covers again at a large size. PS Anyone got numbers 11 or 12 which are included in compilation book 3?
……… and finally I've just spotted this on a news page. It's intended to cash in on the Pokémon GO craze but reminded me more of Geocaching which seems to have gone off the radar. "Aveline Gregoire set up a Facebook group a few weeks ago, called Chasseurs de Livres ("Book hunters"). Members post photos and hints about where they've hidden a book, so others can look for them. Once you find and finish reading the book you've found, you can "release" it back into the wild for other players to stumble upon" Why was my first thought that it was a way of getting rid of those books neither I nor charity shops want but I can't actually bring myself to throw them away!