Following on from a blog of a couple of weeks ago where the title of a book changed completely when made into a film, here is another by Arthur La Bern.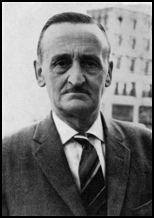 Arthur Labern was born in 1909 in Islington.He was  a crime reporter and correspondent for the 'Evening Standard' during World War 2. "It Always Rains On Sunday" (1945) was his first novel. By then he had changed his name from Labern to La Bern and was claiming Huguenot ancestry, but there is no evidence to support the claim. More novels followed including 'Goodbye Piccadilly, Farewell Leicester Square' adapted for the screen and directed by Alfred Hitchcock. It was renamed 'Frenzy' but La Bern was unimpressed with the result. He died in 1990.

I seem to have had a few strange coincidences since the Book Fair last week in that Arthur La Bern lived off Russell Square and we've just finished re-watching the excellent TV series 'Black Books' which used the premises of Collinge & Clark for the outside shots,again very close to Russell Square. If I had done my homework I could have visited both sites, maybe next year?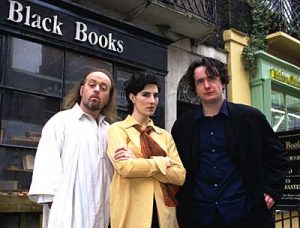 A third coincidence was me scanning in the cover of the La Bern book 'Hallelujah!' while hearing on the radio of the death of Leonard Cohen.

Footnote: Still trying to find out where the 'J' in La Bern's name came from as it's not there on the census records of 1911. Was it added when Labern became La Bern?