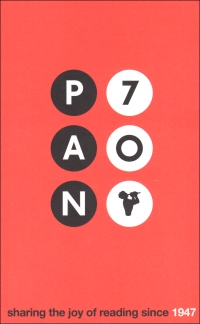 Last Tuesday was a first for my wife and myself, mixing with the literati in London and having to put up with a constant stream of alcohol and sausages! It was really good to meet up with Gordian Young and his fiancée Chrissie after communicating by email for nearly 12 months. They were staying at the same hotel as us so we walked round to Foyles together and afterwards went back for a meal and a long chat.
Gordon said he blamed me for getting him into all of this but I know he was secretly very pleased to be there and to be able to tell his story. He emailed me later to say "I have been wandering around in a slight daze since getting home on Wednesday but am beginning to be my normal laid back self again. Despite my early misgivings and reluctance to come up to London, I am pleased that we made the effort"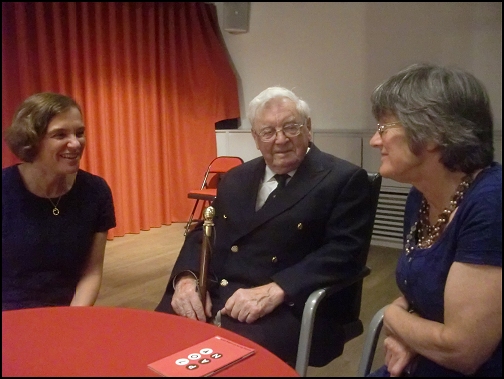 Here is Gordon with PAN archivist Alysoun (right) and Harriet from the Collector's Library. Gordon was looking very naval and wearing a vintage PAN tie.
Since then Alysoun Sanders has been down to the south coast to visit Gordon and has made recordings of him talking about his work back then which will go into the PAN archives along with the flag from the boat the 'Laloun' Alysoun has invited me along to the archives so I may get to see this flag.
I was going to write more but I have got four articles that appeared on line the next day so I've included them HERE. As the webpages were in danger of disappearing I made screen grabs which made largish files so hope they don't take too long to load in. There were many more photos taken by a professional photographer on the evening and I know it sounds egotistical but I hope I'm in at least one of them to prove I was there! Just awaiting site logon details.
I'll add more next week about the six Golden PAN's awarded but in the meantime here is a photo of Julia Donaldson of 'The Gruffalo' fame who very kindly posed for me and of her own volition held up one of my cards (I know it's upside down but I'm more than happy with what I got)