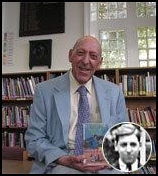 Michael Hardcastle, who died last January, wrote over 140 books on various subjects including four published by PAN under its Piccolo imprint. These feature the 'Scorton Rovers' with three covers by Gary Keane. As I couldn't find an email address for Gary I've written him a letter and if I get a response I'll add  it to a blog.  The fourth cover is by Mike Lynn of whom I can find nothing so far.
I recently posted on a James Bond fans Facebook page a query about 'The Looking-Glass War' by John le Carre as I know they also show an interest in others titles in a similar genre. I asked a question about PAN Books editions of 'The Looking-Glass War' I have a 1st from 1966 numbered X528 which has 75c printed on the cover. I thought it was like OHMSS where UK early printings were sent to the colonies but this is actually printed in Canada. The 'real' UK 1st printing appears to be numbered M210 so I asked if anyone had a number X528 printed in the UK as I've not found one online?  I also asked after an enquiry from fellow PAN Fan Jem Birch "Why is there a variation in the logo on the spines of some 2nd printings from 1967, some have yellow and others red?" Any ideas?
I've finally managed to get a 1975 edition of Daphne du Mauriers 'The Scapegoat' to replace the image I got off the web. This was very faint so I thought the real thing would be better but turns out to be very faint as well. I've acquired a few titles this week and rather strangely five of them have the very discrete 'GDA' logo for Gino d'Achille.