I have mentioned Stuart Bodek in previous blogs but apart from his covers there was only a brief biography. I would now like to say a big 'Thank you' to Stuart's son who emailed to say:
"Stuart was indeed a graphic designer who worked through Artist Partners, run by Brian Sanders (Lizzy Moyes' other half, we think), in London until his death in 1996. Until the late 80s, he painted from Artist Partners' studios in Soho's Ham Yard – now redeveloped as a hotel and apartments – before relocating to a studio in suburban London, in what had once been my bedroom. He grew up by the beach (literally on the beach front) in Durban in South Africa, before moving to the UK in the late 70s. He was a talented drummer, playing in a band at a few venues around Durban in his youth. Painting mostly book covers, he regularly used "models" from within the family as the characters for cover illustrations – my Uncles, Aunts, neighbours, office colleagues and grandparents appear in quite a few of them!  His work was mainly a mix of landscapes, romance and action images, plus quite a lot of horror (some Stephen Kings) and murder mystery.  He also did some magazine illustrations (I remember a few in "OK" magazine accompanying short stories), a few celebratory stamps, some ads, a Showaddywaddy album cover, a fair few BT phonecards and other things like the Queen Mother's birthday china. I think this below was one of them as it certainly looks familiar plus some BBC video box covers.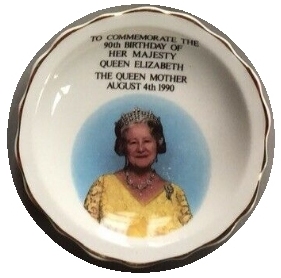 As a kid, we would always stop in airport bookshops when passing through and look for my Dad's covers… he often had one or two amongst the bestsellers list! We still have several pieces of his original artwork around, as you can imagine. Unfortunately he died suddenly one evening, suffering a heart attack during a game of tennis in January 1996 – he played a couple of times a week and was always pretty fit, so it came completely out of the blue.
---
It was a strange coincidence that as I got the email a copy of 'Road to Falconhurst' arrived in the post and when I turned it over the artist was credited as Stuart Bodek.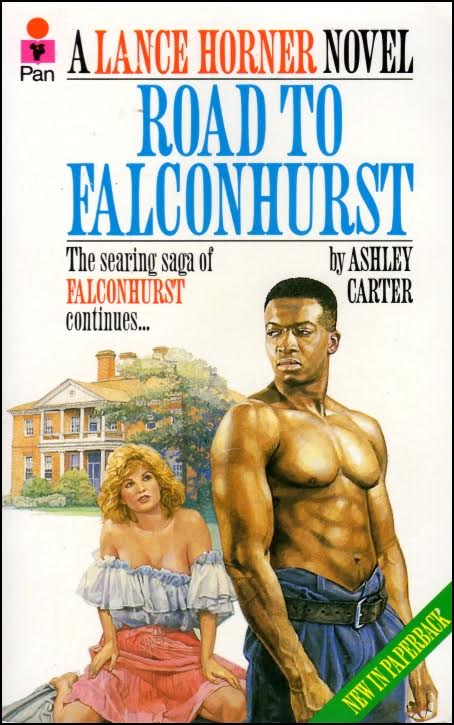 ---
Also in the post this week was a copy of 'The Paperback Fanatic Issue 41' from Justin Marriot which featured an article on the 'Plantation' genre and mentions the Onstott/Horner/Carter titles from PAN but is mainly focusing on the NEL titles. There will be a page showing the Carter covers in June as a birth/death tie-in.

It also had a couple of pages showing 6 PAN titles by E V Cunningham (Howard Melvin Fast) but there were actually 9 titles published by PAN. Cunningham appears to have used another 3 single female names as titles 'Cynthia', Millie' and 'Samantha' but not published by PAN as far as I can ascertain. To see the 9 titles click HERE
---
… and finally this week, after 20 months since we first mooted it, we are off to distant parts to meet up with a couple of PAN related people and if all goes according to plan I'll report back next week.