Looking at later Steinbeck editions from around 1970 I find I have eight with similar style covers some of which are signed John Walsh. I am going to presume they are all by him but does anyone know if there are any others I've missed? Also if anyone has an information on this particular John Walsh I love to hear it as the two artists with that name I've found so far are not him.
---

A while ago I wrote about artist Derek Stowe who painted for PAN and also Panther and included all the Panther covers Derek could remember plus a few I found. So I was really pleased last week to spot a Panther cover with a very small but familiar signature which did turn out to be one of Derek's, namely 'The Unfair Sex' by Nina Farewell from 1960. I managed to get a very nice copy which doesn't appear to have been read. I haven't been in contact with Derek for a little while so I have used this as an excuse to send him an email, fingers crossed for a reply. To see it you need to scroll to the bottom of his page.
---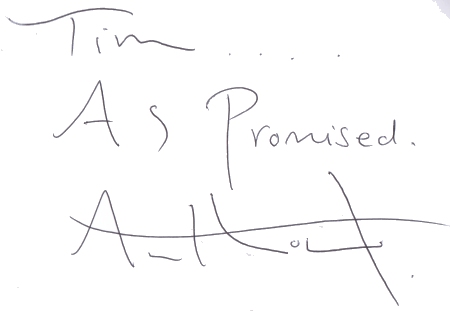 It was just one of those times where you flick through Twitter and suddenly see something of interest and so it was with the cover of the latest album from Anthony Reynolds, 'A Painters Life' I emailed Anthony and he kindly sent me a signed postcard that goes with the album as a pastiche of a familiar style. Interestingly it has X236 on the cover which is of course …..?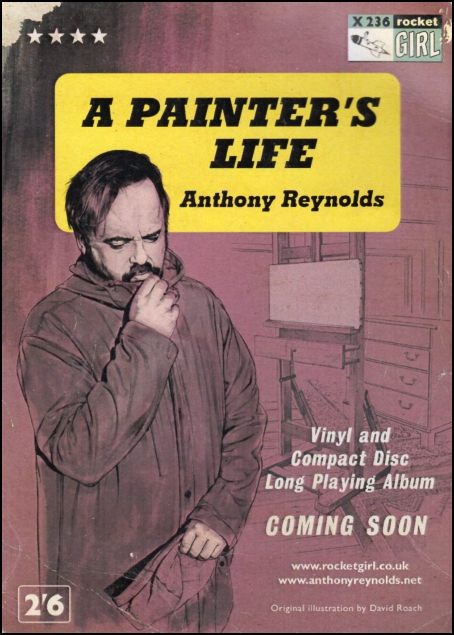 Anthony came back with an offer for a copy of the LP too good to miss. Click HERE to see the album cover painted by David Roach. I was wondering if this was the same David Roach who painted for Marvel Comics and Anthony confirmed it was. I was hoping to have played it by now but unfortunately the needle on my music centre looks in need of some TLC and I don't want to damage the vinyl. Maybe next week.
---
…and finally I'll leave you with a question for which I'll give the answer next week. Wearing my other hat I have on when clearing the disused railway track we were recently given £1,500 for a storage container by the company that runs the M6 Toll Road. What is the connection with the M6 Toll and PAN books? No prize, just a feeling of smugness if you get it.