---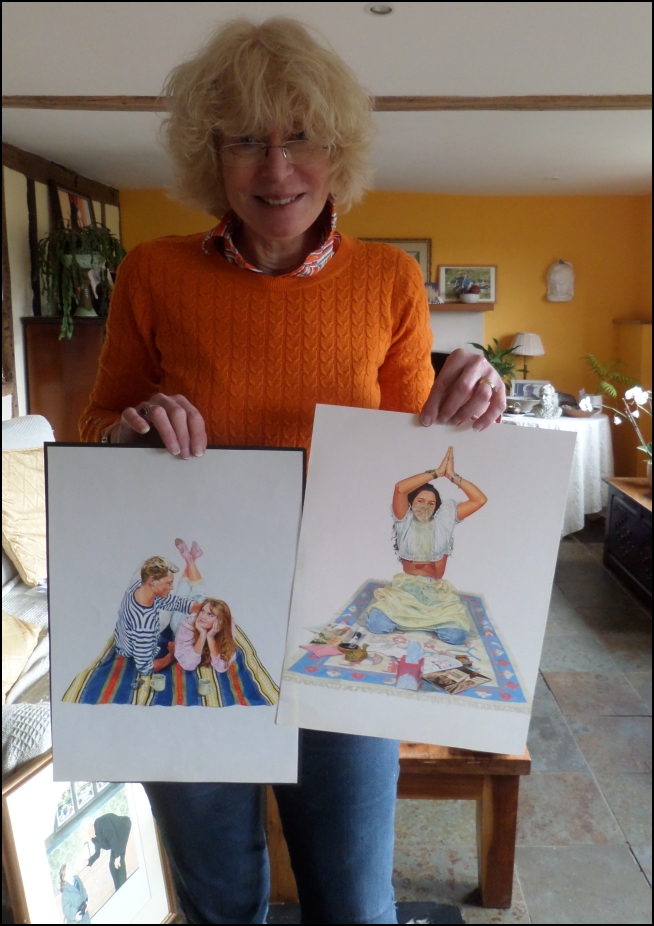 While vising our Grandson in Kent last week I took the opportunity, as he was practicing baby yoga, to pop down the road to see Kaye Hodges who painted at least five covers for the PAN Horizons series. Kaye was very welcoming and the coffee and biscuits much appreciated. Her husband had kindly gone into the loft and retrieved the artwork for several of Kay's covers which I've put on a page HERE plus other pieces as I find them. All of Kaye's Horizons series covers are HERE.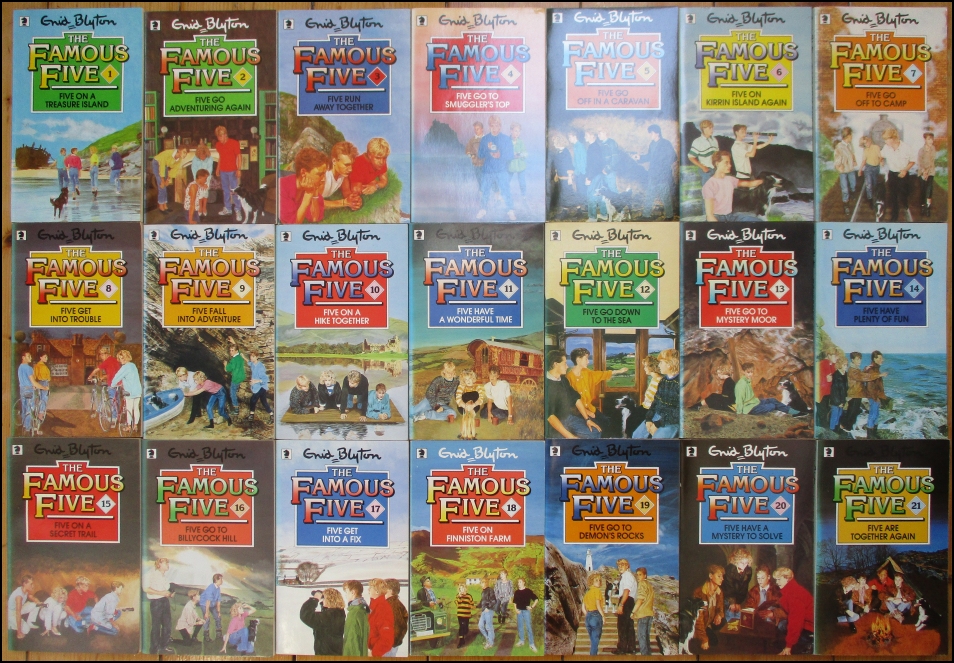 What I was really pleased to find was that Kaye had painted the artwork for the covers of the 21 'Famous Five' series of paperbacks published by Knight Books in 1988 and by coincidence are the the same 21 paperbacks sitting on the shelf to my right. . Unfortunately Kaye is not credited as the artist in them anywhere I've found.
---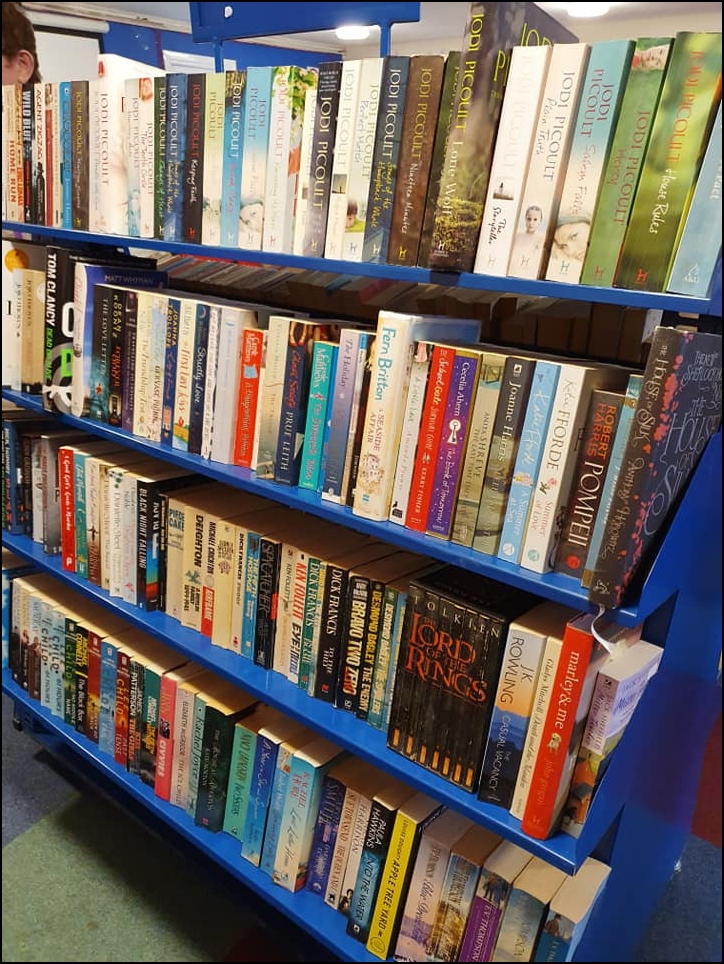 In Ditton, where my son lives, they have a monthly book exchange and luckily we arrived on the day for March. There were shelves of good quality books (my wife picked up a few Terry Pratchett hardback firsts) and I picked up some replacement PANs as they were a lot better than the ones on my shelves including an unread copy of PAN 85 'Humorous Tales' The best part was when I said I hadn't got any books to exchange, how much would they like they wouldn't take anything as they have so many books that they just need to get rid of them apparently. They didn't even want anything for the tea and coffee!
While we were down there we took Grandson William to see the Moon in Rochester Cathedral and I popped into Baggins Books and came out with nothing which is not for the first time. Is it just me but I find it really difficult to just browse the shelves there?
---
Back in July 2011 I added a section to 'PAN as mentioned in other books' which has all of two entries, Peter Robinson and Andrew Collins, so if you know of any more I'd be very grateful. I was reminded of this when reading last weeks 'Radio Times' which features movie reviews by Andrew Collins and I was pleased to see he mentions his childhood memories of James Bond titles he read in PAN editions.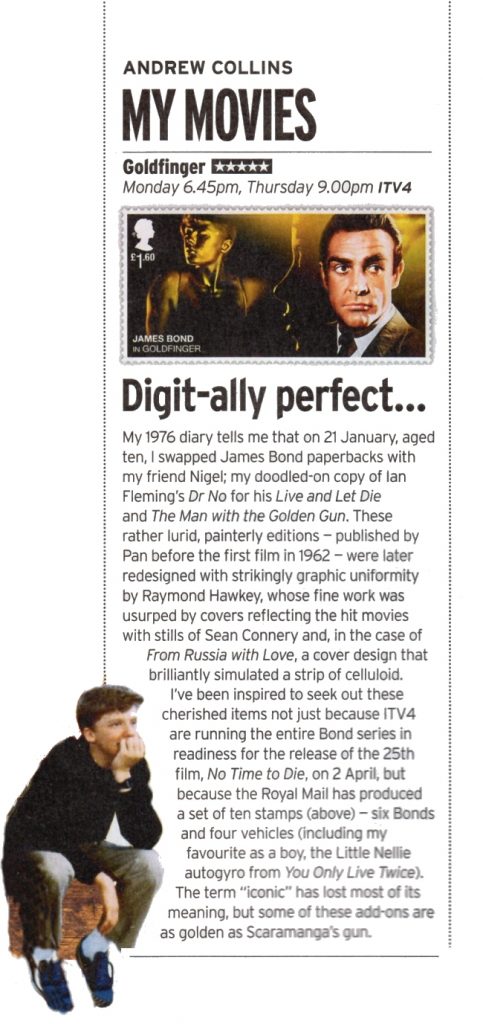 ---
STOP PRESS Just heard that since they opened the secondhand bookshop at Baddesley Clinton, the National Trust has raised £760, 924 towards the properties upkeep. This year their Annual Book Fair is on from the 1st to the 16th August from 11:00 to 16:00 each day