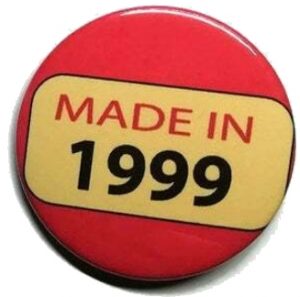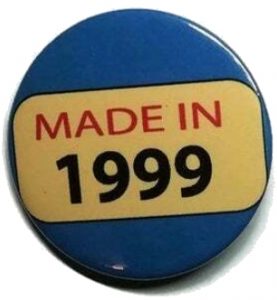 I'm pleased to announce that this website has come of age being 21 years old on the 16th December. When I set it up back in 1999 it was cutting edge with frames, a higher than usual resolution and search etc. but time has moved on and every year I say I will update it BUT every year I manage to find 'new' old bits and pieces to distract me so the update gets put on hold. On the plus side a lot of the covers are now at a much higher resolution and size as I tend to rescan if I mention them in a blog but on the negative side it's a really boring job! Maybe the update will never happen as I am a firm believer in if it ain't broken then don't fix it, it's just a bit clunky and showing it's age, rather like me. Anyway here's a joke from the latest edition of 'Private Eye' which amused me as it is pertinent in the trying times.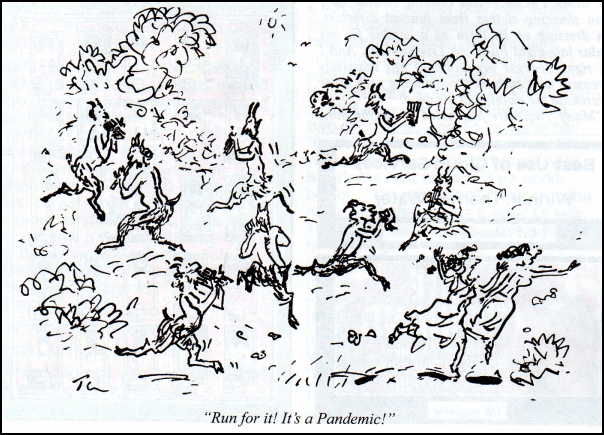 ---
After trying for many years I've managed to obtain, thanks to Sam Peffer's niece Kathy, two videos relating to the infamous Bonhams auction of 'Original Paperback Cover Artwork from the PAN Archives' held of 15th October 1991. They are self explanatory so I'll just put the two links to 'YouTube' where I uploaded them for everyone to find.
I captured this screen shot of the artist outside Bonhams but there is still one I have not managed to identify.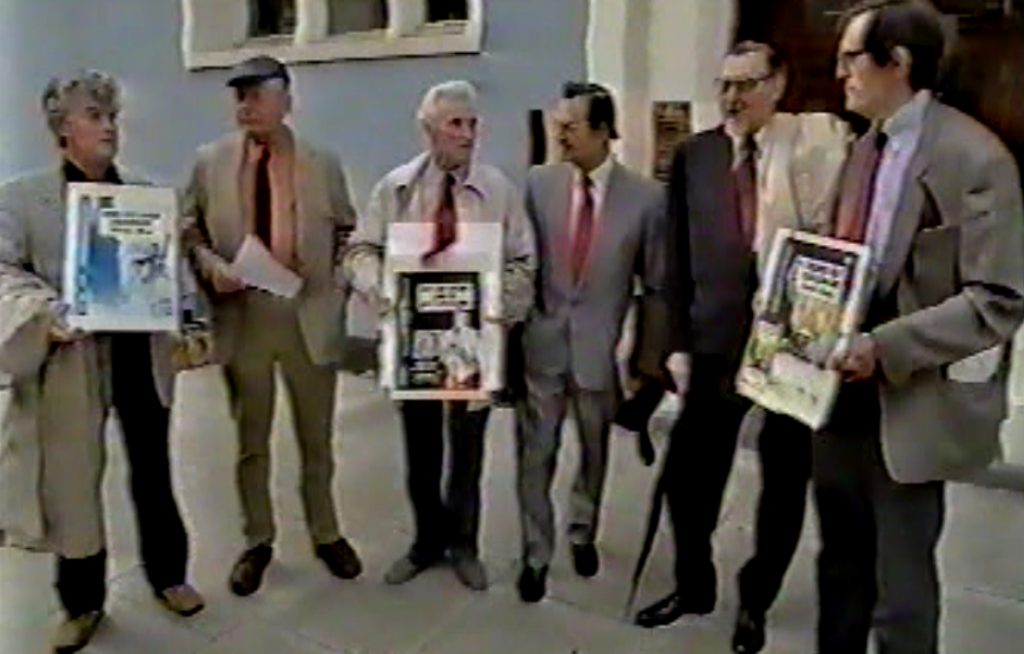 They are from left to right Rex Archer, Hans Helweg, Sam Peffer, ?, Edward Mortelmans and Pat Owen. Anyone help with a name as I'm sure I vaguely recognise him?
---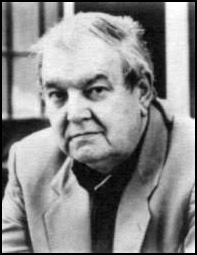 The author featured this week is George Macdonald Fraser. I recently picked up a few bits and pieces from his estate on eBay including a letter to him from PAN plus a PAN printers proof. As I have the other items I include them on his page although not PAN but later titles PAN didn't publish. George Macdonald Fraser's extensive library was sold at auction and a catalogue can be viewed online by following the link HERE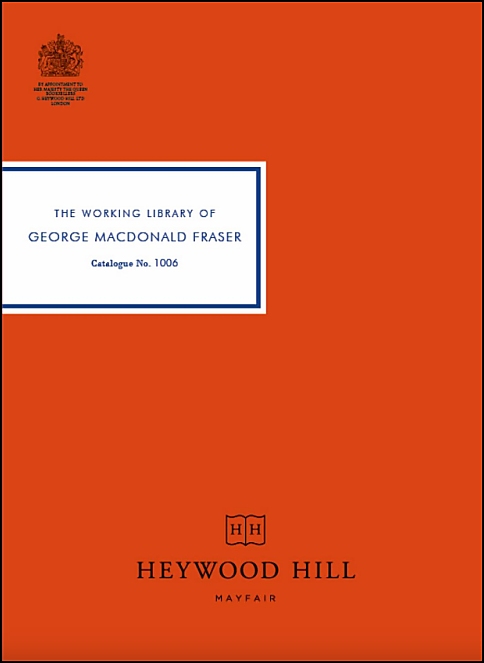 ---
NEWS JUST IN It was reported that John Le Carre died on Saturday. I'll rescan all his covers for a tribute soon. From the web;
"LONDON (AP) — John le Carre, a spy turned novelist who became the preeminent writer of espionage fiction in English, has died at age 89 Le Carre's literary agency, Curtis Brown, said Sunday that he died in Cornwall, southwest England on Saturday after a short illness. The death was not related to COVID-19. Born David Cornwell, le Carre worked for Britain's intelligence service before turning his experience into fiction in works including "Tinker, Tailor, Soldier Spy" and "The Spy Who Came in from the Cold."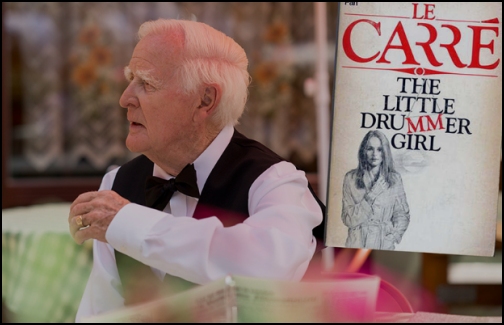 ---
Hans Helweg's original artwork resumes next week. plus may have some great related news if the postman delivers by then.