This is an advert for two upcoming PAN titles from 1986 but neither published editions used the covers shown as far as I can ascertain. 'The Crocus List' is close to the one used but 'Cover Story' shown is from the hardback Collins edition with a cover by Brett Breckon.
---
I can never resist a bargain and when I saw this 1980 edition of Whitaker's 'British Books in Print' it just called out to me. I think the carriage alone must have cost more than the price I paid for them. They do remind me of the old joke about the book 'How To Be Taller' in two volumes, one for each foot! PS The ruler is in inches. Plenty of PANs listed, might need to check out which ones I've not got, shouldn't take too long!
---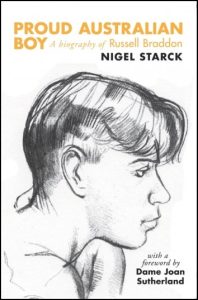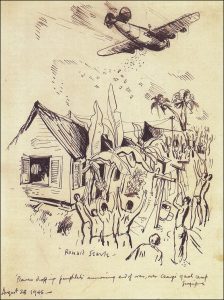 I recently picked up a rebound copy of 'The Naked Island' signed by Russell Braddon which I've added to the page which now has two signed copies. Wikipedia states "Russell Reading Braddon (25/01/1921 60 20/03/1995) was born in Sydney, Australia and was the son of a barrister. He served in the Malayan campaign during World War II. He was held as a prisoner of war by the Japanese in Pudu and Changi prisons and on the Thailand-Burma Railway between 1942 and 1945. During this time he met Ronald Searle, whose Changi sketches illustrate 'The Naked Island' After the war, he went on to study law at University of Sydney but failed to obtain a law degree. In 1949, Braddon moved to England after suffering a mental breakdown and followed by a suicide attempt. Doctors attributed this breakdown to his POW experiences, and urged him to take a year to recuperate. He described his writing career as "beginning by chance". The Naked Island, published in 1952, was one of the first accounts of a Japanese prisoner of war's experience and became ver million copies seller. Braddon went on to produce a wide range of works, including novels, biographies, histories, TV scripts and newspaper articles. In addition, he was a frequent broadcaster on British radio and television. He died in 1995 at his home in Urunga, New South Wales, having returned to Australia two years before"

---
I was really pleased to see the NT Baddesley Clinton Book Fair is returning after a couple of years absence. I was not so pleased to see it starts on the 29th July, the day we are travelling down to the family in Kent to hopefully get to London on the 30th for the 'Paperback and Pulp Fair' It runs until the 13th August so I'm sure we can get there and, hopefully, there will still be a few books left.