Back in June we visited Thomas Hardy's cottage in Higher Bockhampton, a hamlet in the parish of Stinsford (we also paid our respects at his grave in Stinsford churchyard) Unfortunately I couldn't find any PAN's lurking on shelves to add to my series of 'PANs Spotted In Historic Buildings' but I can add to my collection of photos of 'Famous Toilets I've Sat On'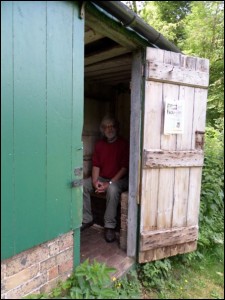 Hardy did not feature in PAN's early booklists very often as I can only find PAN 268 "The Mayor of Casterbridge" from 1953 and PAN M207 "Far from the Madding Crowd" from 1967. PAN 268 has a cover by the elusive artist R Sax of whom very little appears to be known, can anyone help? As I've mentioned before I have a CD of over 500 examples of original PAN cover artwork and 23 of these are confirmed as Sax with several more listed as Sax? so I've made a page of those which are definitely his.
Later, in the days of ISBNs, PAN published "Tales from Wessex" as a TV tie-in in 1973 and "Tess of the D'Urbervilles" in 1979 as a film tie-in.

In 1978 they published eight of Hardy's titles (images acquired from the net)

PAN also published accompanying Brodies Notes for most Hardy titles.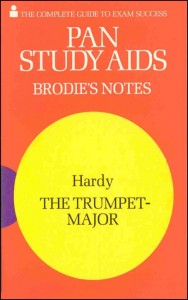 FOOTNOTE – After contacting the CEO of the company hosting my WordPress blog in frustration to complain about the erratic loading speeds I actually got an email from him almost straight away telling me he was on holiday but passing on  my concern to a senior person. I later got a call from him to apologise and since then things seem better so fingers crossed.