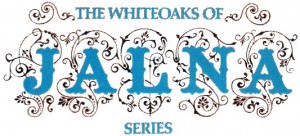 For a long time I've been trying to track down all the different editions/covers for the sixteen titles in the 'JALNA' series but I had let it slip a little. It was a letter from fellow PAN Fan Jem Birch which including a wonderfully put together series of scans of his copy  of 'Young Renny' which he says "was a bit of a b* to stick together" that made me look at them again. Now I don't normally approve of writing in books but this looks like a labour of love by the owner Margarita Norah N Purcell who appears to have been born on Christmas Day in 1906 and died in Camden in 1981. I'm wondering if she did this with all her books? She could possibly be one of the earliest PAN Fans detailing the dates and numbers etc. What a strange thing to want to do!
HERE is a page of large thumbnails of all the PAN 'Jalna' covers I've found up to now. Some are 'gifs' and cycle through the different editions and eventually there will be a page for each title showing all the covers in a larger size with their variations. I am also trying to track down more artists especially for the 1965 edition of 'Variable Winds at Jalna' as I have the original artwork. I've left a blank where I'm pretty sure there wasn't a cover due to date etc. and a message if there could have been one. I would love to get hold of the 1978 edition of 'Variable Winds at Jalna' as the one shown was this size at the only place I found it, namely eBay. There is no way I can enlarge this and unfortunately I missed the book which was in Ireland and more annoyingly didn't sell. If you are out there please relist it.
While helping Colin Larkin sort out some of his covers I did find a couple of interesting things on the early editions of 'Whiteoaks' It was while trying to find the cover artists I noticed on the 1959 edition it clearly says Hans Helweg on the tree trunk on the right but on the 1960 it has been disguised although you can still read it if you look very carefully, What I hadn't noticed until Colin pointed it out was that the lady had become more modest! Probably fed up with the man looking down her top!