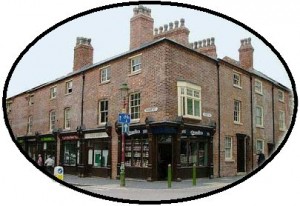 We have just come back from spending a few days being tourists in Birmingham. Although almost on our doorstep we've never really appreciated how much it has to offer. We stayed in one of the last remaining examples of 'Back to Backs' in the country, not one open to the public I hasten to add. It was a three storey Victorian 'cottage' (the middle block on the right in the photo above) It made us appreciate how hard life was for them back then, the Wi-Fi was so slow, awful TV signal and the en-suite was really tiny but on the plus side it was in the Chinese quarter so great choice of restaurants and The Hippodrome theatre was literally across the road so we went to see 'Let It Be' a tribute to the Beatles. We went on a tour of the other houses open to visitors and was pleased to see in the tailors shop a PAN title and so have been able to add to my pages of 'PAN as seen in a National Trust property'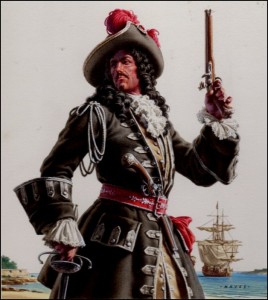 A few books arrived while we were away including a copy of 'The Fortunes of Captain Blood' which I had felt sorry for as it got relisted so many times on eBay I thought I'd put it out of its misery BUT on closer inspection I noticed it was the first copy of this title I've seen that had been trimmed in such a way as to actually show half of the name of the cover artist. I already knew who the artist was as I have the original artwork plus another in the series both clearly signed.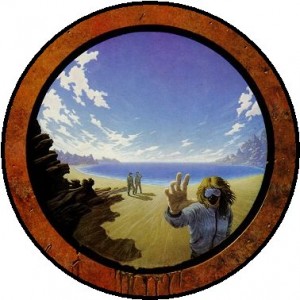 Still helping Colin Larkin track down his unknown covers both for title and artist and managed to find them for 'Where Time Winds Blow' by Robert Holdstock.with a cover by Michael van Houten. Michael emailed "It is indeed one of mine. One of the very earliest covers I made. I'd forgotten about it in fact, though I remember creating the weathered surface was the most enjoyable aspect, I think I've still got it buried in my studio somewhere"

…. and finally I managed to pick up a copy of 'Exocet' by Jack Higgins from 1993. The scan I had on the page was from the tiny thumbnails found inside the cover of another title so I wasn't sure it actually existed. Only 'Storm Warning' and 'The Eagle Has Landed' from the same date to find now.