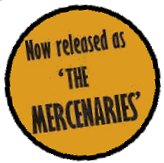 I recently picked up a copy of the film tie-in edition of 'The Dark of the Sun' by Wilbur Smith because it had on its cover a sticker to promote the film. What I am left wondering about is why the title was changed for the UK ? The word 'The' was dropped from the US version but changed completely to 'The Mercenaries' over here. The same artwork by Frank McCarthy was used for both versions of the poster.
It was while I was sorting out my Leslie Thomas titles with covers by artist Paul Davies (are you out there Paul as I've not tracked you down yet?) that I noticed one of the other editions mentioned that 'Tropic of Ruislip' was quote "Now a hilarious ATV network series" which of course needed checking out. Apparently it was a complete flop and luckily the ATV network had a strike at the same time in 1979 and the series just slipped away into oblivion.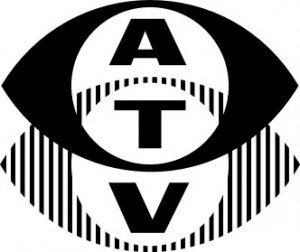 The Paul Davies series of Leslie Thomas covers will appear next week or as many as I've managed to find so far.
Spent last Saturday at Waddesdon Manor, a completely over the top 'chateaux' built by Baron Ferdinand de Rothschild as a weekend retreat but really disappointed as not a PAN book in sight to add to my 'As seen in National Trust properties' page. Not even a second-hand book shop!
To finish here is a photo of Leslie Thomas taken in Edinburgh in February 1971 where he is shown with three of his titles in PAN editions namely 'Some Lovely Islands', 'The Love Beach' and 'The Virgin Soldiers'