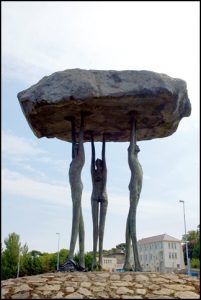 While in Ireland last month I intended to visit the birth place of Maurice Walsh who had books published by PAN in the early 70's Unfortunately Lissleton turned out to be further off our route than I thought so I didn't get to see the two memorial stones in the area. I wish I'd done a little more research before we left as we actually stopped off in the town where he died, without knowing it. This was Blackrock near Dublin where we found we were too early for the ferry and as it had a nice park next to the sea it was a pleasant place to while away an hour or two. The picture shows the Blackrock Dolman.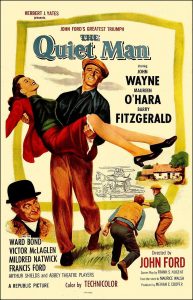 Maurice Walsh (21/4/1879 to 18/02/1964) wrote twenty books of stories of which probably the most well know is 'The Quiet Man' originally published in 'The Saturday Post' (1933) and later included in the book of short stories 'Green Rushes' The John Ford film was released in 1952 and stared John Wayne and Maureen O'Hara.
So far I've not been able to find the artists for the covers of the four titles PAN published although I could make some guesses. If anyone has any suggestions please let me know.
Back at the end of August I mentioned meeting Colin Baker as Dr Who at the Ford Hi-Tech Challenge. I've not managed to find the programme yet but my wife managed to find my invitation which Colin signed.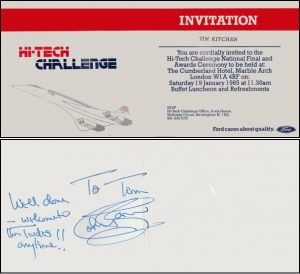 …. and finally if you are in Central London next Sunday …… I may see you there?