While down in London for the Fair I was pleased to see last weeks blog published itself on time, pity there were two spelling mistakes and the link disappeared. I tried to fix it using my phone but never managed to get it to save updates but all fixed now.
Having accommodation just around the corner meant we arrived just after 9:30 to find things already well underway. Now wishing I hadn't come down on the train with a backpack as it meant I was a bit restricted as to what I could carry back.
It was good to meet up again with some old friends and put faces to others where we've only emailed.
The best purchase was a crown (examples were on the website courtesy of Jules Burt) but now I have one of my own plus a contact who has other PAN bits and pieces. Here it is shown on the top of the book by an author I'm featuring next week.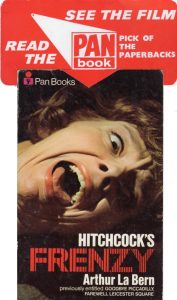 I did actually buy a book to read, well there has to be a first for everything, namely 'Softly Softly' which has a picture of Frank Windsor on the cover. In fact Frank was born Frank Higgins, a local lad from round here.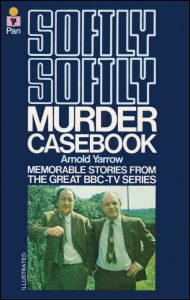 Also on at the same time was an Ephemera Fair and in a moment of generosity I bought my wife something which meant I'd spent more on her than on me! It was three printers plates for a Donald McGill postcard but it turns out we only had the red and blue plates, the yellow was for a different card altogether.