Back in July fellow PAN Fan Jem Birch asked me about titles, namely which were the shortest and which were the longest. Well it turned out there were several contenders for shortest including  'Jet', 'Mia', 'Sex', 'BRM' and 'Raj' but only one for the longest 'Booth's Handbook of Cocktails and Mixed Drinks' by John Doxat. This was first published by PAN in 1966 and a revised hardback edition was published in 1967 by Arthur Barker which seems to be a reverse of the norm.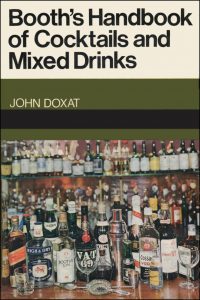 In the blurb in the PAN 1983 edition it says "John Doxat, who has been described in an American journal as Britain's 'foremost thinking drinker', was born the day the Archduke Ferdinand was assassinated at Sarajevo; was educated at Charterhouse and in Paris; practised varied journalism (wartime service in the Intelligence Corps); went into PR i9, and thence into the broader field of publicity and advertising with Booth's, and in 1969 became publicity manager of Buchanan Booth's Agencies Ltd, the DCL subsidiary, distributors of Black & White and Buchanan's Reserve Scotch Whisky, Strathconan Malt Whisky, Booth's Finest Dry Gin, High and Dry Gin, Cossack Vodka and Hine Cognac"
Click HERE to see the page of PAN covers including one variation from 1973 I've only found on an American sellers website where he is asking £42.28 plus £27.07 postage!!! Doxat seems to have written many books over the years but with a consistent theme, namely drink. One  has a link to another favourite of mine, James Bond, in that 007 gets a mention on the back cover of 'Stirred – Not Shaken' published by Hutchinson in 1976. This seemed like a very good title until I looked on Amazon and was amazed to see so many other books with the same title plus others with 'Shaken – Not Stirred'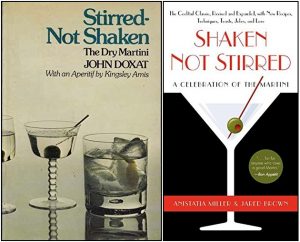 I'd love to go to the Los Angeles Vintage Paperback Show on March 19th this year but it's not going to happen so I was pleased to see two PAN titles used in the montage for the Facebook cover photo.