The title for this blog is one you don't see everyday, a comedian and a painter although they would probably say they are both artists in their own way.
I don't often listen to the radio programme 'Desert Island Discs' which has been going for 75 years but did catch the end of the episode while waiting for the news where comedian Flanagan chose PAN's 'A Dictionary of Philosophy' as the book he would take. He mentioned he still has it at home so I've fired off one of my emails asking if it's possible to have a photo of him holding it? I'll let you know if I get a response.This reference has now swollen the 'PAN as mentioned on radio' section to all of two clips which can be found HERE.
Back in August I mentioned trying to contact Julek Heller to ask about the original unsigned artwork of a unicorn to check if it was one of his and so I was really pleased to get a message from his daughter Zosia this week and letting me have contact details. We have since communicated and he confirmed that the unicorn was his but unfortunately I had sent him the wrong artwork! There were two, one we knew was his, the other something like it and guess which one I attached? I've since sent the other and await a verdict. 
I also asked Julek about some of the titles from PAN with artwork listed as by him to which he replied "There are quite a few images out there attributed to me that I didn't produce, some good some not ,what can you do? My website is in need of some work which I hope to deal with in the New Year . I Have a few sample covers somewhere in my files which I will try and dig out and scan. I'll send them on to you if I can find them" I specifically mentioned the PAN 'Gormenghast Triology' listed as having artwork by him, which weirdly ties in with the "PAN as heard on radio" in that the only other clip refers to Mervyn Peake, author of the said novel. Julek attached his artwork for the Peake title but this was for Overlook Press in the States from 1988.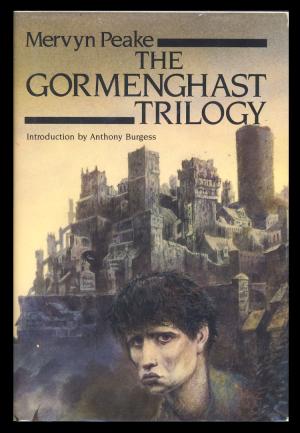 I have some more scans to add to Julek's page but I can't get to the box at the moment, probably in the New Year. I'll let you know when they go on.