I've had the first three titles in the Maurice Druon 'The Accursed Kings' series sitting on the shelves for quite a while and I had thought they were Maurice Druon probably the only ones PAN published as I remember doing an extensive search for others. So I was very surprised when I came across titles 4 to 6 also published by PAN all of which can be seen HERE (there was a seventh 'The King Without a Kingdom' but not published by PAN) I've also added a later Druon title not in the series.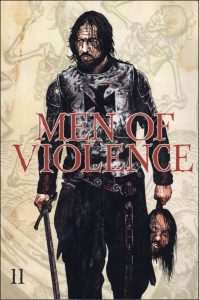 I was please to see when looking through my edition of 'Men of Violence' volume 11 from the Justine Marriott stable it contained a reference to artist Jack Hayes whom I've mentioned before with some examples HERE. I recently picked up a Corgi Book of 'The Long Wait' by Mickey Spillane with a more interesting Hayes cover than the historical ones he seemed to paint for PAN. His life is still a bit of a mystery so if anyone has any background on him please let me know.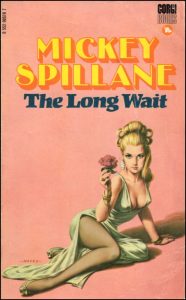 ….. and talking of stables we went away in the camper last week and stayed in the middle of Warwick Racecourse while racing was on. Luckily the only bets I placed were virtual as I 'd have been well out of pocket, in fact one of mine turned round half way and walked back! Luckily with the camper being right next to the railings we could watch from the comfort of our well heated accommodation.
Finally I noticed my copy of 'Figure It Out' says 'Special Edition for Scholastic Publications' on the back. I'm can't think of any others like this, they are usually either a straight PAN or Piccolo or with a different cover for Scholastic. That's something to look for when it's not quite so cold in my library.