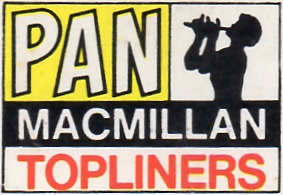 I've mentioned before the 'Topliners' series written for reluctant readers in their teens which PAN started to publish in 1968 but, apart from odd titles in the Piccolo series, there weren't titles aim specifically at main stream teenagers until the 'PAN Horizons' series first launched in 1986.

There had been the 'Heartlines' series from 1965 but that was really just romance for girls. 'PAN Horizons' was for 14 to 16 year olds, male and female, with titles from well know authors covering pertinent topics. The first fifteen had uniform covers by artists such as Gary Keane (of sports illustrations fame) Paul Finn and Kaye Hodges (or Kage as she is listed on one book cover) I have made contact with Kaye and it turns out there is not enough money to be made as an artist these days so she now works at Maidstone Hospital which by a weird coincidence is where our first Grandchild was born just over three weeks ago. We have an open invite to visit her in her studio when we are next down visiting. Kaye kindly sent me a couple of photos of her original works, one for a Corgi and one for a Horizons cover on the page.. Click on the image below to see the original of the Corgi title.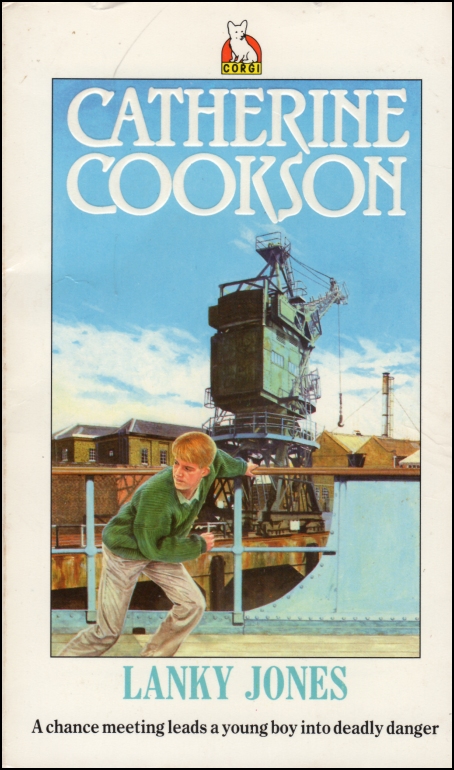 The first titles for the Horizons series followed the same format with an eye catching painting for the cover but later they changed to a photo cover for some plus altering the spine logo when they dropped the word PAN from the series name. I've included a few that have not arrived yet, hence it says WEB if I've found a good image or title if not and no artists name.

---
The novel 'Odette' by Jerrard Tickell was first published in 1955 as PAN GP35, as X368 in 1965, in 1971 and again in 1972 each time with a different cover and in my opinion not always for the best. I've tried to find out if there are any more but not discovered any yet. I've put individual editions on their respective pages but also put all four together HERE