It's about a year ago since I last updated the page of PAN titles with plastic covers and have now done the same again. So far I have fifteen but five of these are different versions of the same book namely 'The 35mm Photographer's Handbook' I seem to remember that at one time 35mm was definitely going to become redundant but like vinyl records it's coming back so might these titles?

---
Still adding Hans Helweg Childrens Covers or new scans when I've actually got the book rather than off the web. There is another 'OUP' structured reading title, 'Lassie', an American printing of 'Olga Takes Charge', 'Treat Shop' and 'Cowboys' (the latter two include work by other artists) and another Puffin title 'To Sunset and Beyond'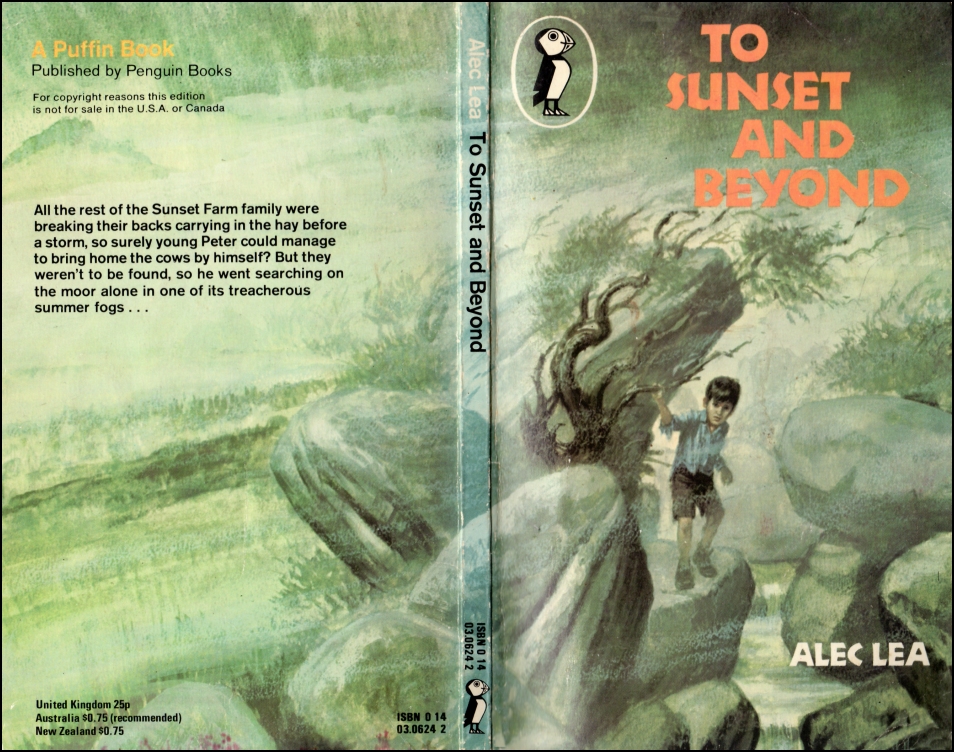 ---
Thanks to Andrew Crease for recently leaving a comment which made me realise when I had put together a page for Alan Cracknell I had not included the two 'Radio Times' covers of his that I had (I'm sure there must be more) This has now been rectified and they can be found if you scroll down. Just as an aside when I was at teacher's training college one of the tutors was Miss Joy Sinden who was the sister of Donald as on one of the covers. Apparently he visited her quite often but I never saw him.
---
Alysoun at PAN recently emailed to tell me about another Golden PAN being awarded for a million copy seller. I didn't know about this one which made me go and do a search. I managed to find yet another I'd missed and I'll tell you what they both are in the next blog but can you work out before then who is holding this one?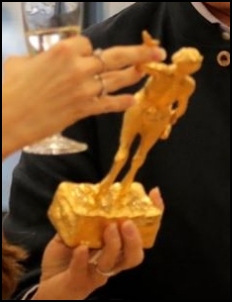 ---
I've just found out that we lost a PAN stalwart on 30th December 2019. namely Sonny Mehta. Sonny launched Picador books in 1972 and later became Editor in Chief at Knopf. This photo below is one I took of him at the PAN 70th party where he was joined by Marilyn Warnick the Books Editor for "The Mail on Sunday" He is survived by his wife, the novelist and film-maker Gita Mehta, whom he married in 1965, and their son.