A bit like buses, you wait for one then two come along at once or in this case books. I was contacted recently by Steve Chibnall asking if I could put him in touch with the daughter of a cover artist I had mentioned in a blog as he had been commissioned to write a book on him. I asked her if she was happy with this which she was but it then turns out she has just written a forward for another book on her father's work!
Steve may have not been too happy to hear this but I came out of it very well with Steve kindly offering me some PAN point-of-sale materials for a very reasonable price. These consist of three book standees and a 'Whiteoaks' cards. Now if only some one who has one for 'Book of the Month' wants to sell it ……!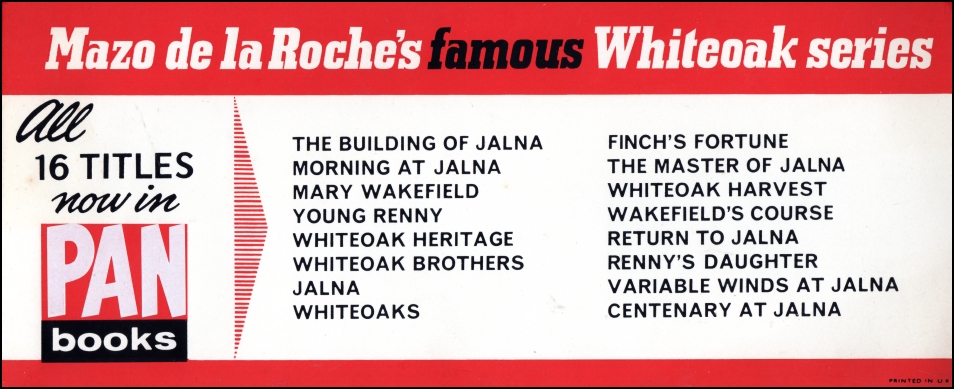 ---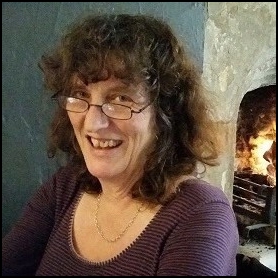 Since having recently acquired the Kevin Tweddell triptych for Pamela Belle's 'Heron' series I have been in communication via Messenger and she has very kindly sent me a couple of copies of her books from her collection as they have the title in a straight style of font rather than a cursive one. This now means I now have 8 of the 9 nine different editions. These are 5 of 6 from PAN and 3 later hardback from Severn House (PAN may have also used it for their hardback editions but not sure) that used the Tweddell artwork, just 'Alathea' with the title in a cursive script to go.
---
This weeks artwork by Hans Helweg is slightly damaged in that it has lost a couple of inches off it's top! It's 'Love Let Me Not Hunger' by Paul Gallico for which Hans was paid £50. Just looking at the book cover as opposed to the artwork you cannot really appreciate how much skill has gone into painting the couple in the foreground.