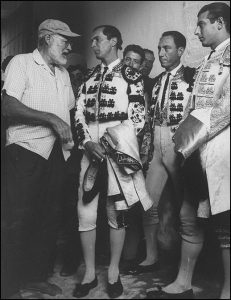 I recently spotted an edition of Ernest Hemingway's 'Fiesta' or 'The Sun Also Rises' (the US title used for the film) which I thought I had but on looking on the shelves found I hadn't. I've now got a copy and added it to the website which now makes nine different/variant covers from 1949 to 1974. I often wonder why PAN felt the need to change some covers while happily used the same one on other titles for many years, I'm think of the 'PAN Book of Card Games' which was used from 1960 through to the early 90s.
---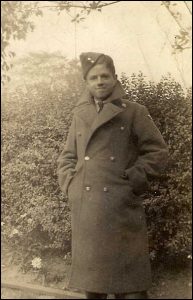 Well my 'Author of the Week' idea didn't last long so it is now changed to 'Random Author' when I remember! This time it is James Henry Stanley Barlow who was born on the 1st December 1921 in Kings Norton, Birmingham which I didn't know. Nice to find a local author from only a few miles away. In 1939 he was even closer when he moved to 51 Crossway Lane, Kingstanding and was employed as a meter clerk with the Birmingham Corporation Water Department as was my uncle, I wonder if they ever met? After travelling around, including Australia, he finally moved to Beechmount, Sarsfield Court, Glanmire, Cork where he died on the 30th January 1973. He is buried in St. Lappans Church, Little Island, Co. Cork. As far as I can ascertain PAN published six of his thirteen titles. Click HERE to see these titles.

---
Popped down to Cheltenham to pick up several original cover artworks by Hans Helweg. I managed to do it before the new travel restrictions came in – my wife always said it would all end in tiers!. I shall be adding them over the next few wekss and HERE is the first one. This one was a 'freebie' as the paint is flaking so I've kept it in a cellophane sleeve but does anyone know how to stabilise it?