A while ago I mentioned trying to find the dust jacketed edition of 'Leviathan' I had seen on a Facebook post. but so far I have been unsuccessful and now I have to add another to the list. David Hyman posted the results of his book hunt in Kent on a FB group which made me look twice. What caught my eye was ''11 Harrowhouse Street' by Gerald A Browne was not like my copy. My first thought was for a film tie-in but the cover underneath also mentions the film. My next thought was maybe the cover was a little 'raunchy' by PAN standards but now I think it is probably because the film dropped the word 'street' from the title as does the book dustjacket.. Although Browne wrote several novels this is the only one PAN published. Thank you to David for sending me photos of the dustjacket.
---
Having mentioned the 'Still Life' series of Bond titles and that I had contacted Peter Tiejen to ask if he knew anything about their background he replied to say "No" but had asked another colleague from that time who replied "I do remember these covers but from memory they weren't very popular (being photographic) and I believe come from the early 1970's. The Art Director at that time I think was David Larkin, and he went on to join Ballantine Books in the States. We published some of their large Art books – Magritte, Escher etc…" Unfortunately David died in 2020 so we can't ask if he knew anything but Derek Askem was the studio photographer at the time and I am trying to track him down. I think he has/had a photographic studio but no reply to emails so far. Derek Askem is top right in this photo and Peter Tiejem is bottom left.
---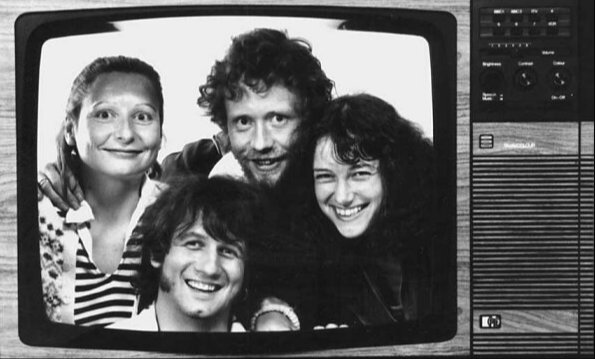 ---
By PANs reckoning, following on from the 70th they celebrated in 2017, this year should be the 75th birthday of PAN Books but is it? The date of 'Ten Stories' by Rudyard Kipling numbered 1 was first published in June 1947 but if we were to go by the dates of earlier unnumbered titles then it could have been in either July 1946 or 1945 but PAN Books was actually incorporated on the 1st September 1944 so take your pick! I'm going with 1st September 1944 so Happy 78th Birthday PAN.