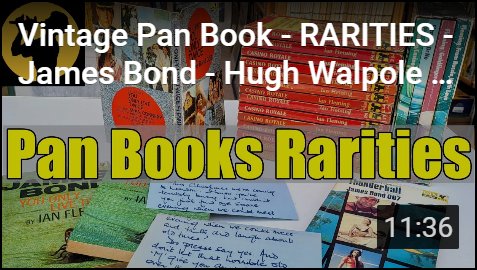 I'm really pleased to say HERE is the link to video 2 of 4 from Jules which he filmed while visiting for a couple of days at the beginning of September. This time it looks at a few items of interest especially to James Bond fans. The others will be available soon.
---

Having mentioned the 'Forthcoming Titles' brochure from 1986 I thought I'd show the whole thing plus some of the printers' proofs loose inside. Click on the image above to see it. I'll be looking at the contents over the next couple of weks.
---

One of the titles featured in the above brochure was 'The Finishing School' by Gail Kathleen Godwin (born Birmingham, Alabama June 18th, 1937) with a cover I've not been able to find, anyone got a copy? I think PAN published seven of her seventeen novels with three as PAN and four as Pavanne. Click HERE to see them.