"I don't believe it!" I was going to mention this last Monday but the eBay auction was still in progress for a 1956 copy of 'Moonraker' with the Josh Kirby cover. It was the price it went for that was so astounding – £254 from 38 bids! This means I must have over £750 worth of 1956 'Moonraker's sitting on my shelves. If only that was true I could be making a very nice profit as I know my best copy cost me all of 20p in a second-hand bookshop in Bridgnorth, Shropshire.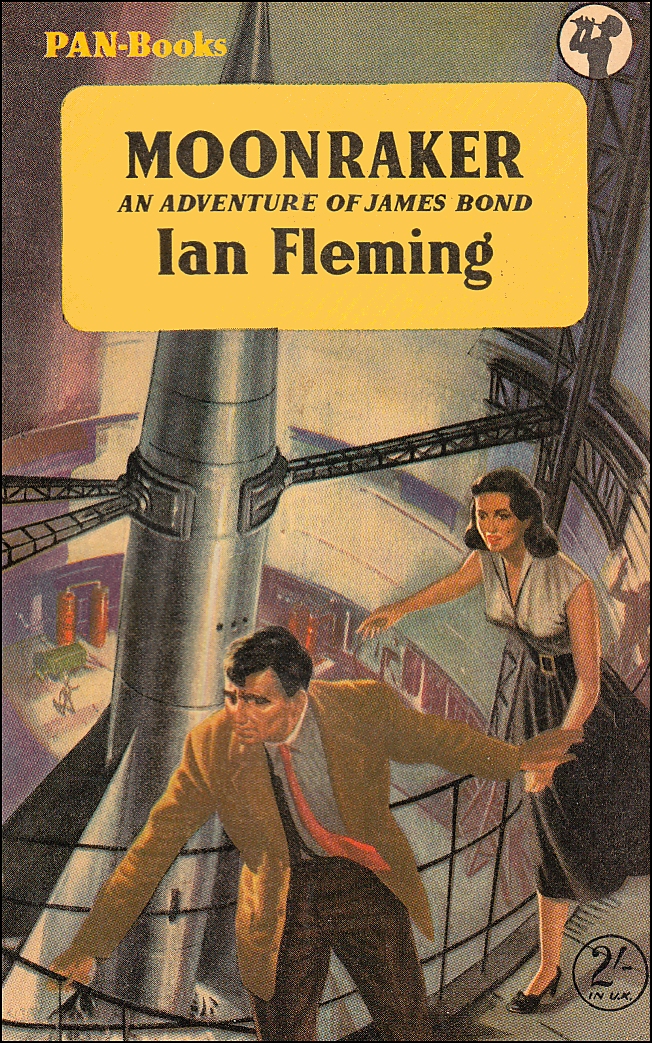 Looking on AbeBooks I can see a couple of copies described as G or VG for around £70 and even with postage from Canada or New Zealand they are considerably cheaper whilst Amazon has a G copy for £50. This is not one of my favourite covers and I don't really like PEFF's from 1959 either but that's just my opinion. There are a couple coming up on eBay in a few days so it will be interesting to see if they reach anywhere near the dizzy heights of last Monday, I'll add the final prices here next week.
15/05/14 First auction finished at £139.13 with 19 bids. Next to end is currently at £74.50 with 0 bids(!) and there is now a third one at £5.50 with 10 bids.
17/05/14 The second ended with no bidders possibly because it is in Alaska and the third is currently at £103.13 with 26 bids.
18/05/14 The third one attracted 33 bids and went for £162
Talking of prices I'm often asked "Are PANs worth much?' to which I usually reply 'They are worth what someone will pay for them" but if you are looking for a cheap supply try here.