This weeks original artwork is the Piccolo 1972 edition of 'The Foxhole' by Ian Southall with cover artwork by Mark Peppé. Unfortunately I don't seem to be able to get a good photo with my camera and the colours are no where near as washed out as they appear. I think a visit to the library to use their photocopier is called for again.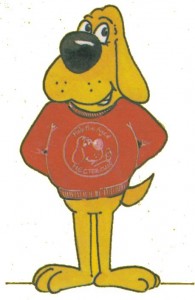 I recently picked up a copy of 'Make and Share' from the HECTOR CLUB which was started by the charity 'Help the Aged' I have only found the one title so far but I have added a few of the club badges plus details of a competition winner and his 'wonderful' prize!
I recently featured the original artwork for a couple of slightly salacious covers for Caldwell titles by artist Hans Helweg. Helweg painted many titles for PAN and one day I'll get around to putting them all on one page but he also did a two/three covers for Piccolo featuring 'Oggy the Hedgehog' The reason I put two/three is in two of them if definitely states Hans produced the covers and illustrations but in the third he is only credited with illustrating the contents.