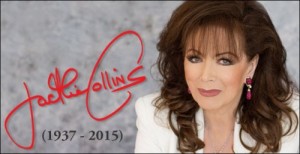 It was a sad surprise to hear on the radio yesterday morning that Jackie Collins had died. As I get older 77 now seems to be no age at all but unfortunately breast cancer is no respecter of age. I have not met her but I have met people who were present when she visited the PAN offices and they were all unanimous in saying what a charming and unassuming lady she was.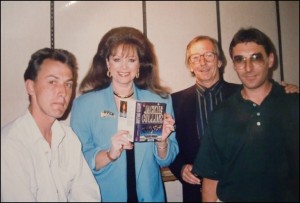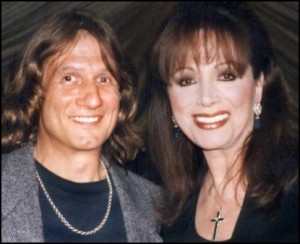 In the top photo she is with Ken Hatherley and George Sharp while below with Peter Tietjen.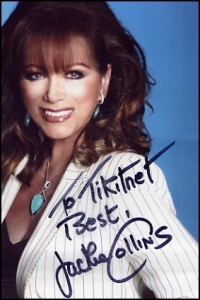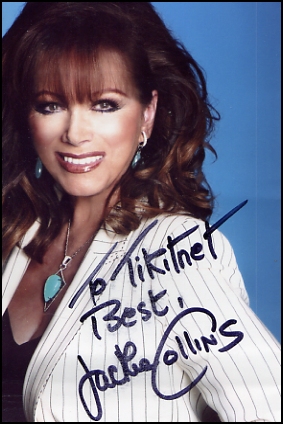 I had only just received the latest chapter to her book as a member of her Fan Club and eventually managed to find my dedicated photo. She won at least 5 Golden PAN awards for selling over a million copies of a title.

I'm sorry to say I do cannot lay my hands on any of her books published by PAN at the moment so have resorted to the net to make the following compilation of examples.