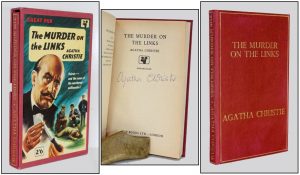 Spotted this on Abebooks and was tempted for all of three seconds until I saw the price but then again I don't suppose Agatha signed that many paperbacks. It's definitely a classier rebinding than a lot I've seen and apparently the book originally belonged to Mary Anna Marten OBE (1929 – 2010) and was purchased via auction. It was part of a lot of Thirty Five signed Agatha Christie books bound together in seven volumes. These have now been split and re-bound into separate individual volumes. All books were signed by Agatha Christie sometime in the late sixties. This slim volume can be yours for just £575 plus £3.95 postage. Below are a few more with different publishers from the same seller, Lasting Words Ltd. and with prices ranging from £425 to the PAN as the most expensive.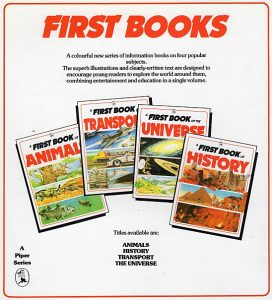 This is a bit confusing as the four titles as above are listed as a Piper series but with the Piccolo logo while inside it says 'First published by Piper Ltd in 1984 and distributed under the Piccolo imprint by PAN Books Ltd'  Click HERE to see the four covers.

The imprints and their logos are usually to be found as in the two examples above of  'Gangsters, Ghosts and Dragonflies' with covers by Terry Oakes (next blog) from 1983 and 1993.