This was not the blog it was going to be this week, that will appear next week as I've experienced one of those weird coincidences and all will be revealed then.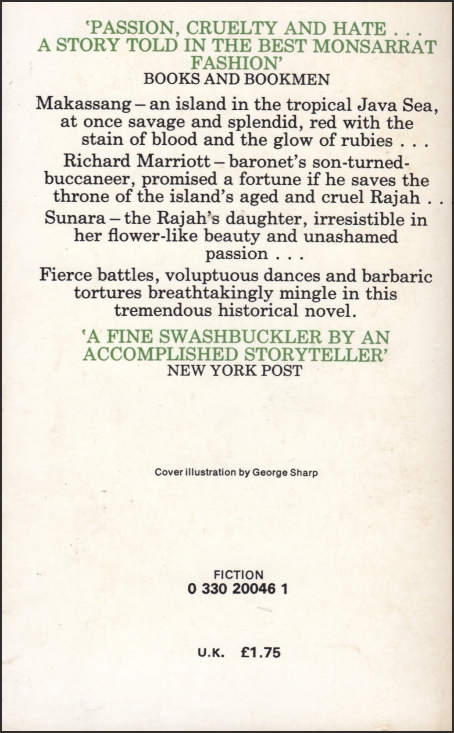 Following on from "The White Rajah" last week I contacted George Sharp again and included a scan of the back cover for the 1980 edition which clearly states it is by him. He replied "I don't recall doing it, Tim, and it doesn't look like my work." I now have a copy of the similar 1977 edition and I think this looks like a photo and the cover attributed to George is painted from that. We'll probably never know the answer.
This week I'm featuring the PAN Monsarrat covers from around 1980 which have the name sideways on. So far I have found ten with what might be another in the post. The list inside does include at least two more titles but I've not found then published in the same style. To see the ten click HERE. I've listed some as 1980(?) as I just can't figure out an accurate date. I have also been in contact with Brian Sweet who painted the cover for "The Ship That Died Of Shame" He is going to see if he still has the original artwork.
Popping up to Kingston Upon Hull, 'UK City of Culture 2017' shortly to see if I can get some 'kultcha' to rub off on me. We were there last year and it was like a building site but we are told it is now very impressive. A bit disappointing when searching online for bookshops in the area but you never know.
Finally, the builders should finish knocking down walls etc. this week for my 'library' which unfortunately means the rest is up to me to put up a false ceiling, dividing wall etc. so maybe in six months …..!